21st May "Let's play at the park"
We organize monthly multicultural parenting support events, hosted by Toyota City. This time we did the second event, Let's Play at the Park.
The event was held in collaboration with the Childcare Support Centre Aiai near Toyota City Station!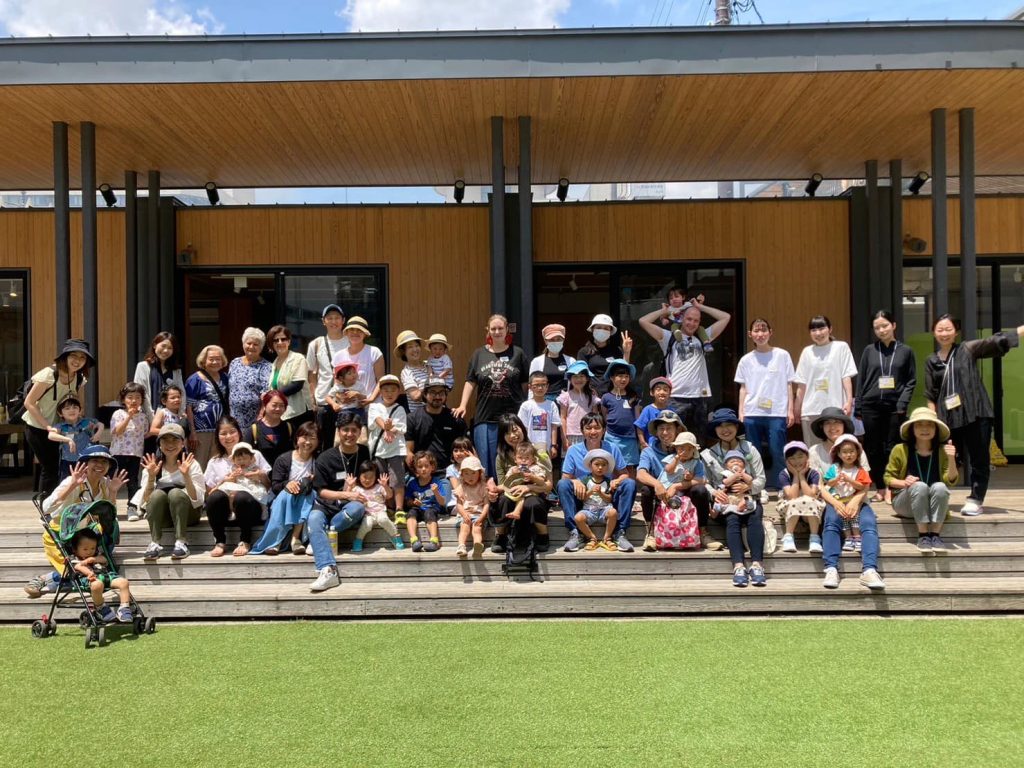 The weather was sunny and very pleasant.
Many people came from the morning!
China
, USA
, Brazil
, Vietnam
, Japan
Families from five different countries gathered.
They sang "7steps" in their own languages.
With dancing and games we enjoyed a multicultural exchange!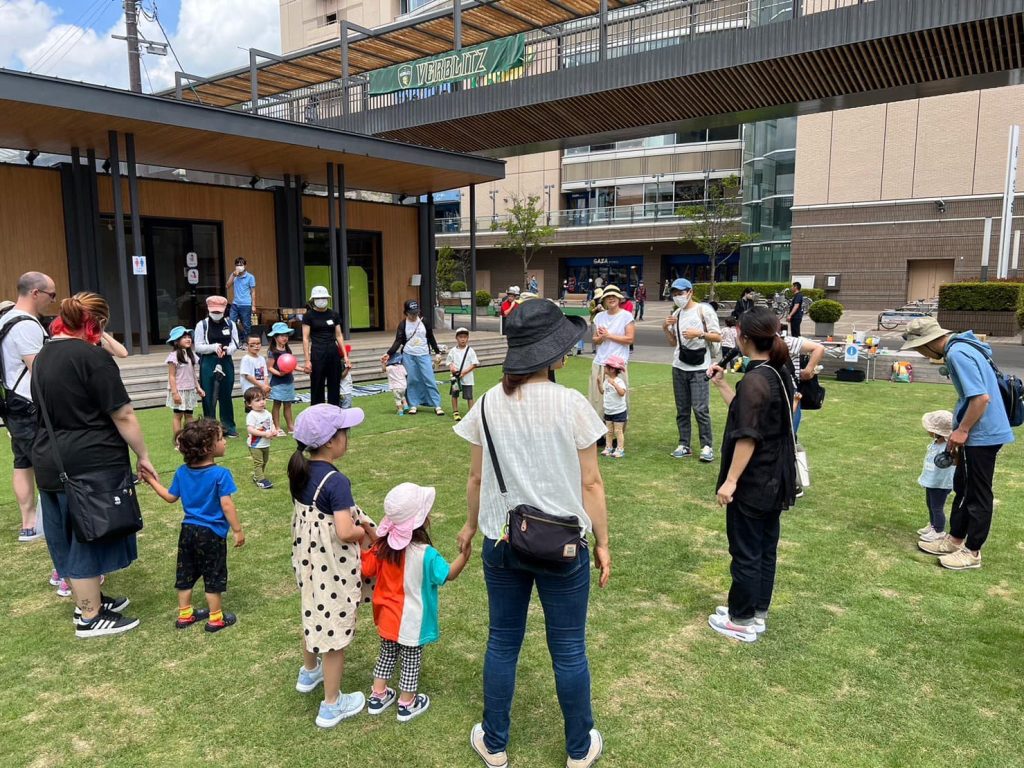 Afterwards, everyone listened to a storytelling performance of The Hungry Caterpillar by Ms Kinoshita and Ms Harada from the Childcare Support Centre "Aiai".
"How do you say apple in Chinese?" and "How do you say pear in Vietnamese?"
Ms Kinoshita sang the song with the words of everyone's country.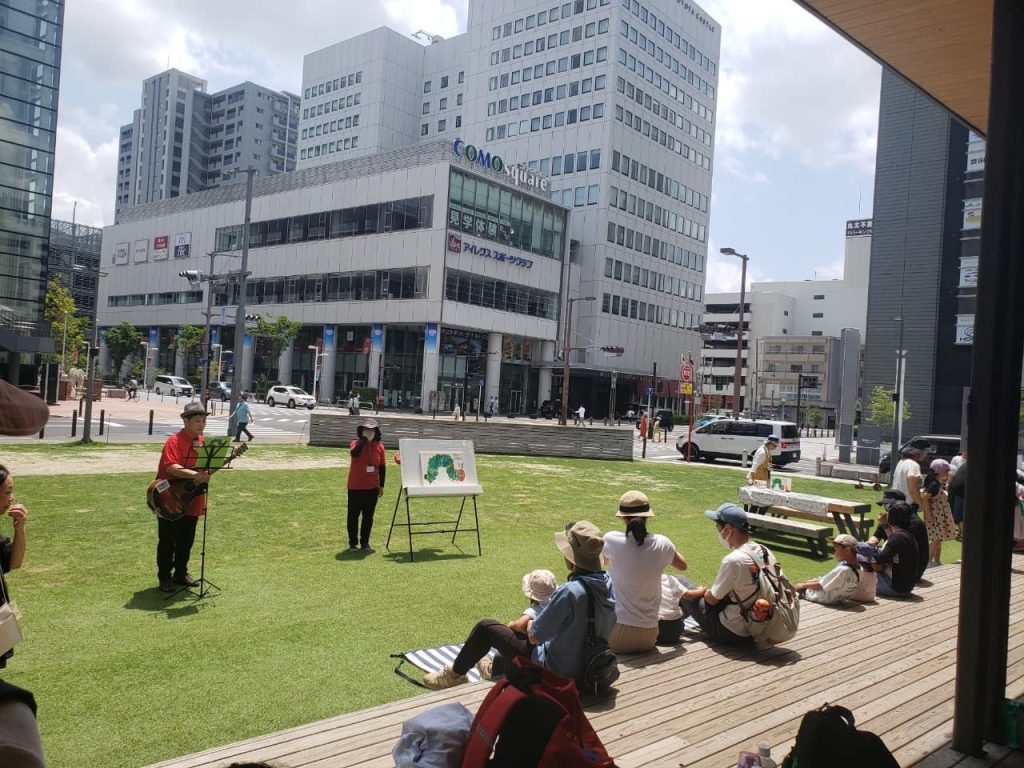 The last activity was playing with soap bubbles!
Not only with straws, but also with cardboard, fans, rackets, etc…
We tried making soap bubbles with different tools.
We could play outside as much as we wanted!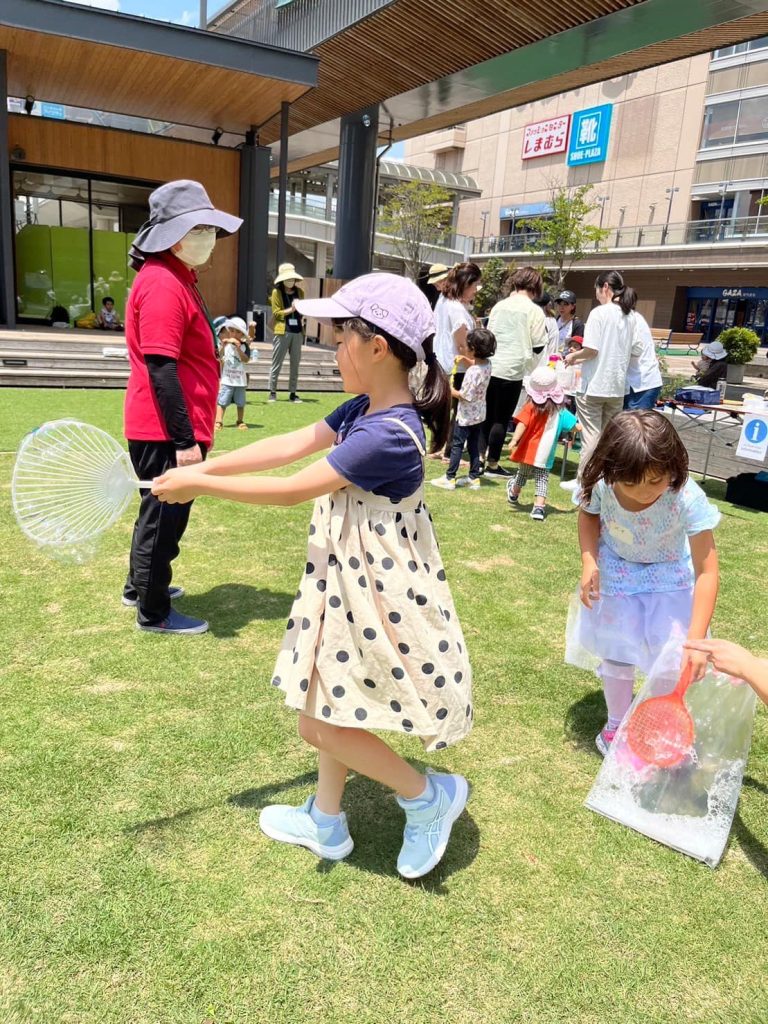 The next event is Music And Art Together @ Aiai on 24 June.
We will play with rhythmic music and crafts.
Click here to register↓
https://forms.gle/9Tv7VP3qbNHNCufL6
————————————————————
Vamos nos divertir em Toyota
让我们相会在丰田市
Hãy chơi trong Toyota
টয়োটাতে দেখা হবে!
とよたで会おう!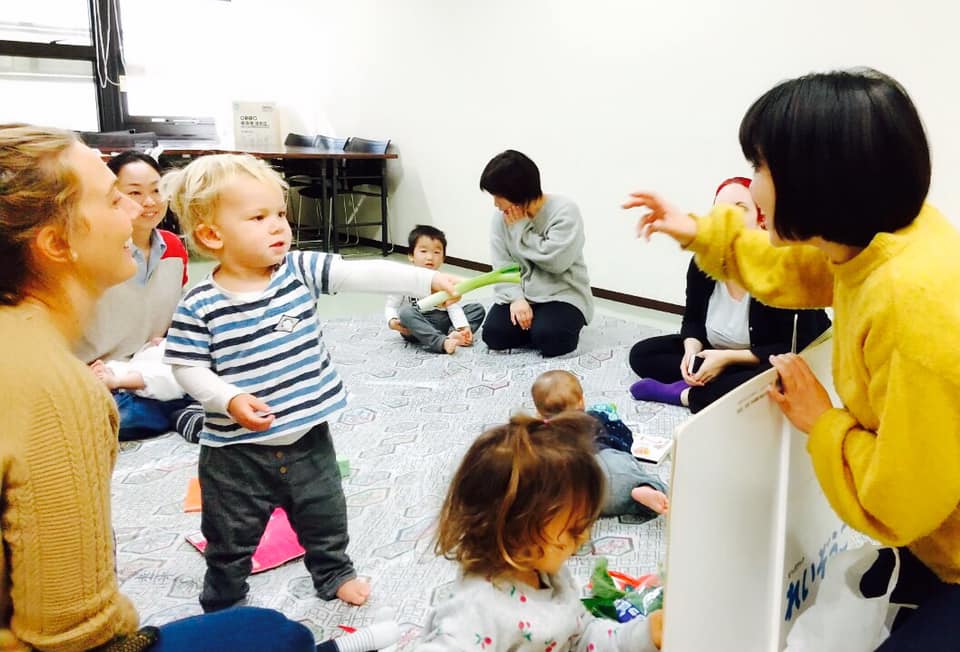 現在は、ブラジル、中国、パキスタン、インド、モンゴルetc…様々な国籍を持つ親子が参加してくれています。
日本人親子も大歓迎。一緒に楽しく多文化子育てしましょう!