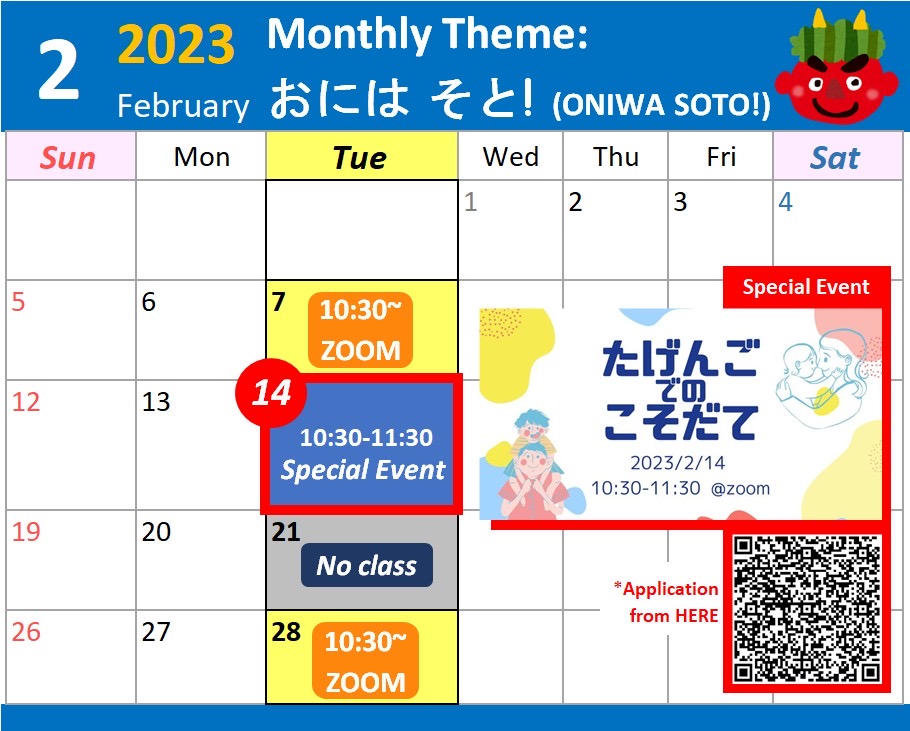 Date : Every Tuesday
Time : 10:30-11:00
Place : Online(zoom)
Target: 0-3years babies/small kids and parents
Fee : Free
Contents: Let's enjoy playing with picture books, finger play songs, and paper crafts etc… together!!
News
Bunpappa
Our Japanese class is not only focusing on the language, but also growing curiosity, challenging spirit, and imagination.
These thoughts are where our class began.
Bunpappa started a small step to create a place where parents and small kids with different backgrounds support and motivate each other.