Bunpappa's "Multicultural events for parents and kids"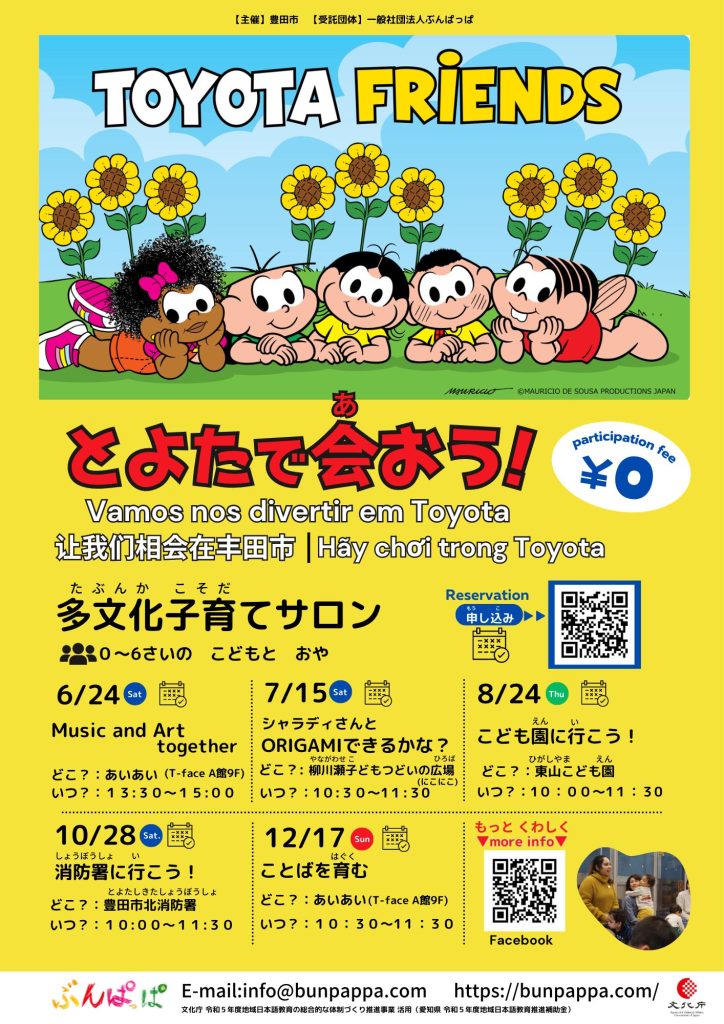 Feel free to join us with your baby and kids♪ (FREE events!!)
At our events, parents and kids from Brazil, China, Vietnam, Indonesia, Taiwan, the USA, and many other origins participate and play together.
Don't worry if your child or you doesn't speak Japanese well.
Let's learn Japanese together while playing.
Also We can provide interpreting support.
These are events for children aged 0-6 years and their parents.
They are held at various locations in Toyota City.
See flyer for details or feel free to contact us.
Apply here
https://forms.gle/9Tv7VP3qbNHNCufL6
とよたで あおう!
Vamos nos divertir em Toyota
让我们相会在丰田市
Hãy chơi trong Toyota
টয়োটাতে দেখা হবে!
This is a comment from an Indonesian mother who has been participating since her daughter was two years old.↓↓
—————————————————————————
bunpapa for me is like a second home.  for meeting mothers and children from other countries.  What amazes me is the staff, who are Japanese, who take their time to put together great events.  so foreigners like me don't feel like a stranger far from their country of origin.  My children and I really enjoy participating in useful online and offline events. 
—————————————————————————
We hope that this event will help you make friends in the community and raise your children in Japan with more peace of mind.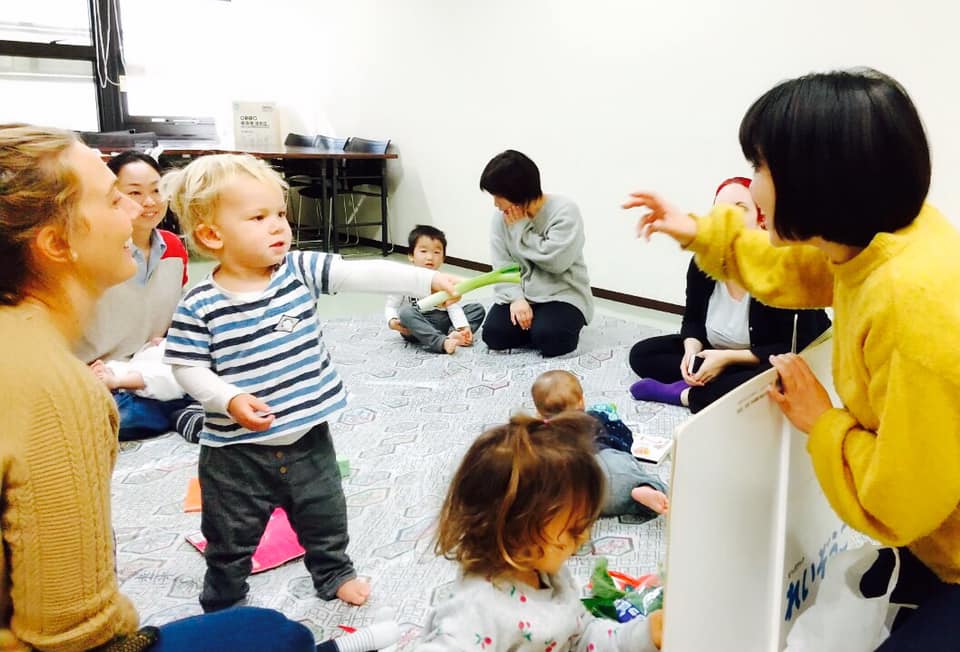 現在は、ブラジル、中国、パキスタン、インド、モンゴルetc…様々な国籍を持つ親子が参加してくれています。
日本人親子も大歓迎。一緒に楽しく多文化子育てしましょう!