May Online class Theme "Shapes"
Theme "Shapes"
In May we played with shapes.
First, we played a game where we looked for shapes in the pictures!
We found lots of circles, triangles and squares.
Are there many shapes in your house?
"My toy car's tyres are circle!!"
"I made rice balls with origami. Is this a triangle?"
We showed each other the shapes we found.
What shapes can you find in your house, in the park or on the street near you?
Let me know if you find any!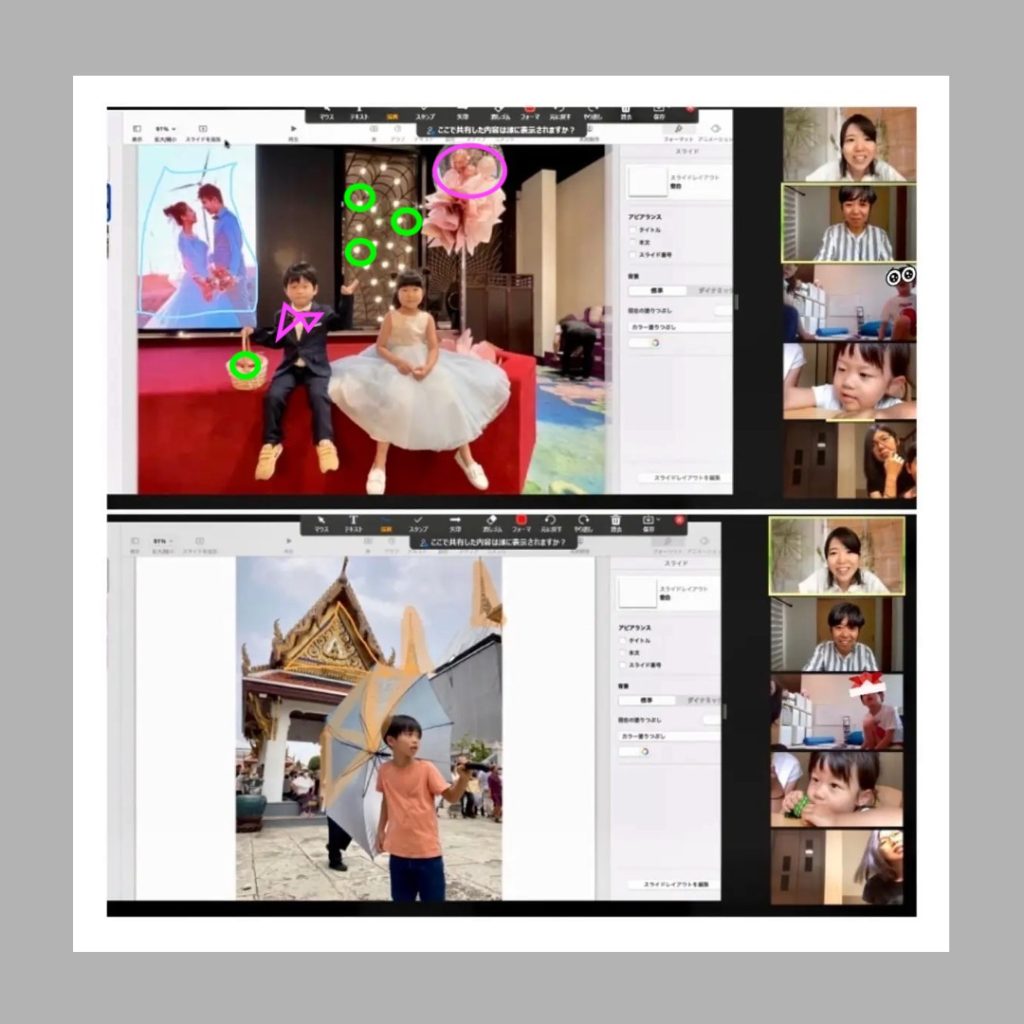 In May we have Mother's day.
We made a carnation message card for Mum.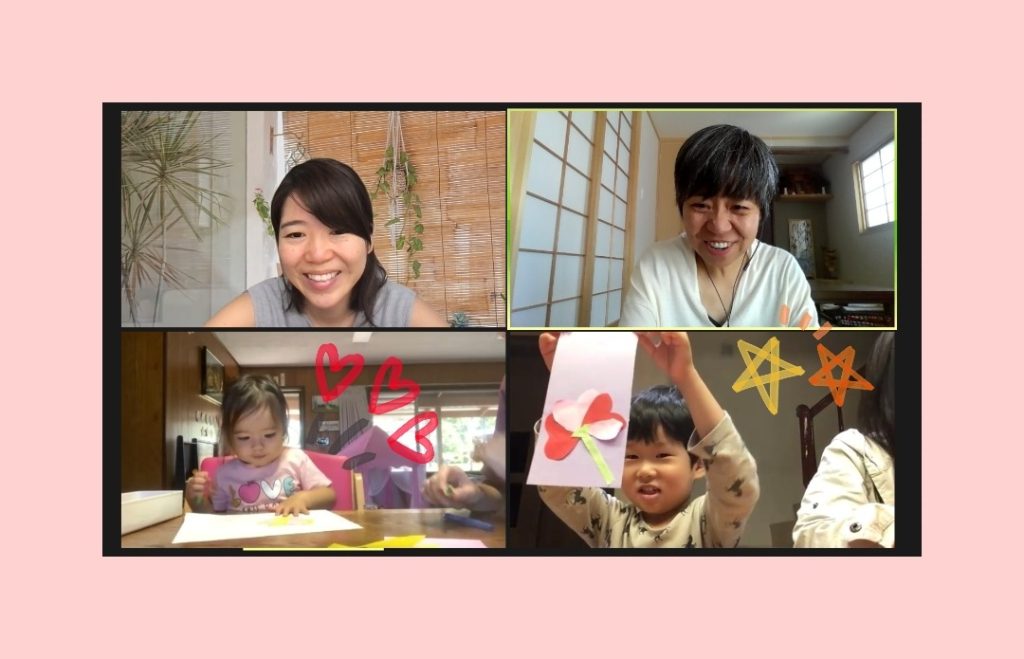 New participants, always welcome!!
See you next month♪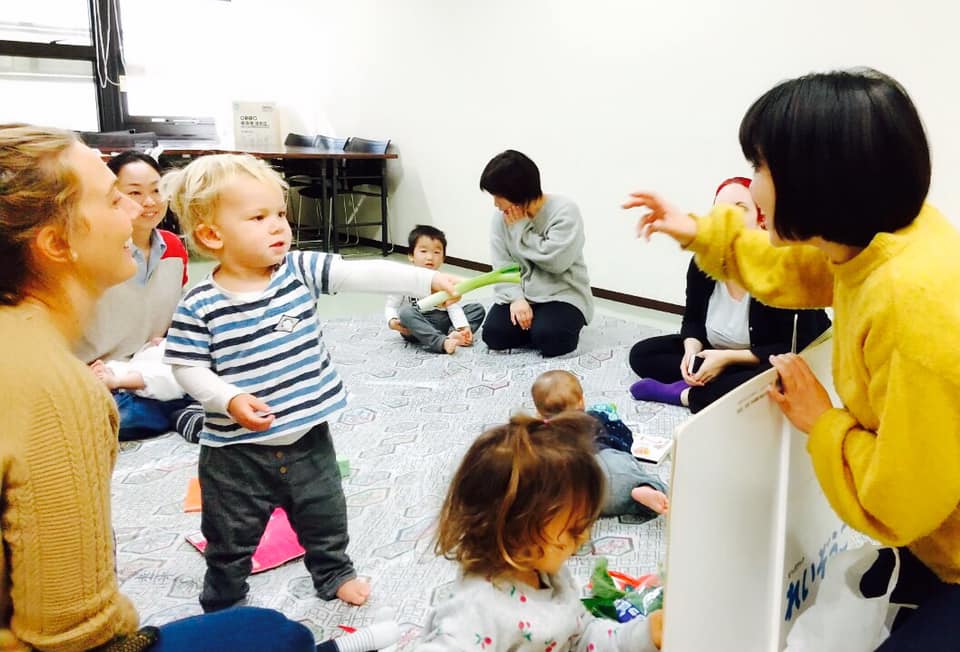 現在は、ブラジル、中国、パキスタン、インド、モンゴルetc…様々な国籍を持つ親子が参加してくれています。
日本人親子も大歓迎。一緒に楽しく多文化子育てしましょう!