"How nice if there is a place where small kids and parents of many nationalities can get together casually!"
"For small kids, we believe that the best way to learn the basics of language is by having fun, not by studying."
Our Japanese class is not only focusing on the language, but also growing curiosity, challenging spirit, and imagination.
These thoughts are where our class began.
Bunpappa started a small step to create a place where parents and small kids with different backgrounds support and motivate each other.
言葉で遊び、世界が広がる。
あたたかいコミュニケーションがキミの力になる。
Organization overview
| | |
| --- | --- |
| Name of organization | BUNPAPPA |
| Location | Chiryu city, Aichi, Japan |
| Representative | Eiko Adachi |
| Established | August 2020 |
| Activities | Japanese class for small kids and parents of foreign nationalities |
Activities history
Established a volunteer group "AIUEO".
Held international understanding development workshops for small kids in Aichi with the members came back from the JICA Overseas Cooperation Volunteers. Provided the experience of different countries by food, music, fashion etc. to "feel the world closely".
Started Japanese class"Kore na-ni?(What is this?)" for small kids of foreign nationality, once a week at TIA.
Started Japanese class"Kore na-ni?(What is this?)" for small kids of foreign nationality, once a week at TIA.(main target was parents and kids of 0-3year old)
Held classes for 26 times in a year, and more than 200 parents and kids(11 countries) attended the class.
From April 2020, as an infection control for COVID-19, changed to online lessons and keep holding once/week class.
To create a society where everyone can live with peace of mind regardless of the environment
in which they were born, increase their life choices, and make their own choices.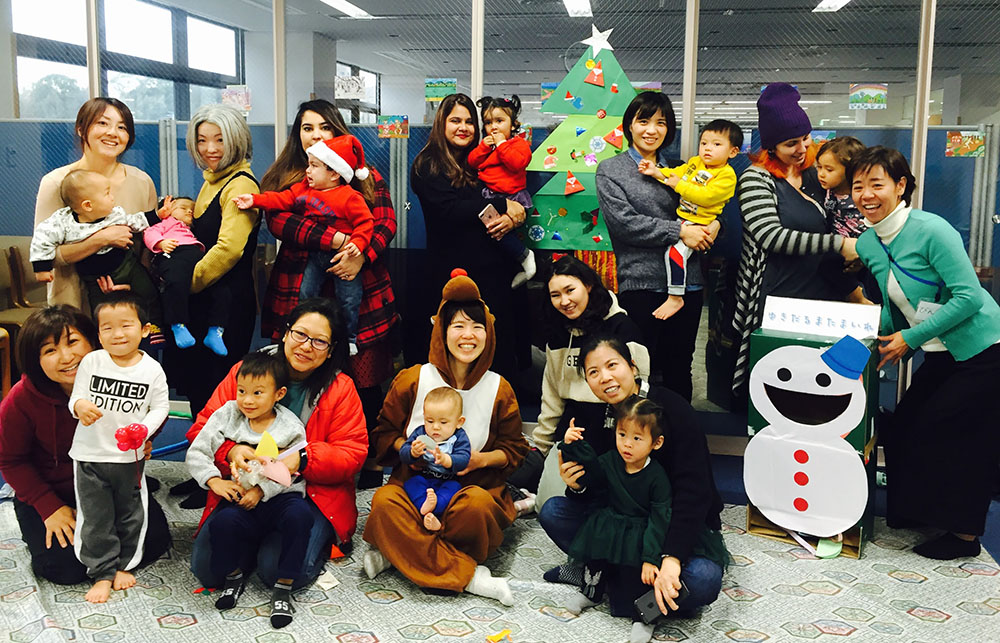 "BUNPAPPA" was named by 1year-old daughter at the time. I couldn't think of an organization name that would describe what we wanted to do in one word, and one day I asked my daughter, "What do you think?". At that time, "BUNPAPPA" was her reply.

Even babies who don't speak words can easily say "BUNPAPPA", and I like the fun sound. Furthermore, from now is the era in which we will create new meanings without being bound by existing meanings and values. I think it would be good to use "BUNPAPPA", which has no fixed meaning, as our organization name and create that meaning while working. I named it with such a feeling.