Feb 14th "Let's talk about Multilingual Parenting"
We held our 9th multicultural child care salon event, "Let's talk about Multilingual Parenting", hosted by Toyota city on February 14th, 2023.
This time, we invited Dr. Takao Suzuki, Doctor of Japanese Language Education and Assistant Professor in the Department of Elementary Education at Aichi Shukutoku University. And we held an event to show the importance of the mother tongue to those raising children in a multilingual environment!
It was the first time for us to hear about what the class members were paying attention to in their conversations with the children. So we were excited to hear, "What stories are you all going to share with us?"
hen we asked specifically what everyone was working on, they said
★We now live in an English-speaking country. There are only English speakers around us. How can we learn Japanese in such a situation?
★My child is a toddler. Is it safe to teach my child many foreign languages from such a young age?
★My family speaks two languages. Maybe that's why my children don't speak it very well yet. So I am a little worried.
etc.
Various questions were posed. Then, Dr. Suzuki carefully answered those questions one by one, giving advice from various perspectives. The language issue is very deep. There is a complex relationship between age-specific attainment and attainment in a multilingual environment.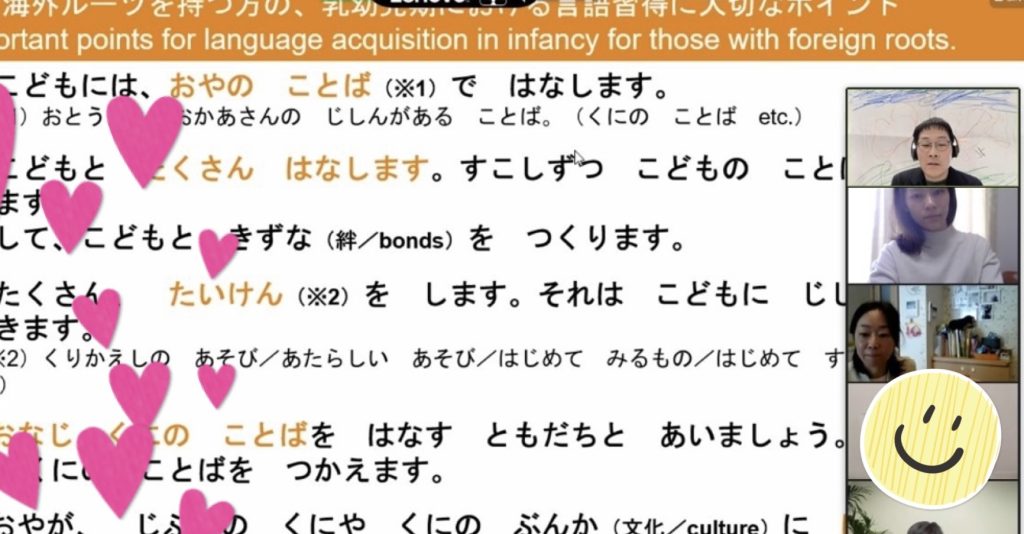 Everyone is so serious during the event! Everyone is thinking hard every day about their children and their future.

According to the doctor, The important thing when raising children in a multilingual environment is that the main parenting person interacts with the child in a language that they are confident in, for example, a language that the child can feel the warmth of the parent.
Hearing this, I felt that language seems to exist not only as a weapon to enrich our lives, but also to stabilize the child's mind.
We still have so many questions we want to ask you!
Thank you, Doc, for all your help with our event!
How are you raising your child's language?
Next time, please tell us your story.
▼▼▼Next Event▼▼▼
March 7 (Tuesday)
"EHON" de Nihongo
Click here to apply.
https://forms.gle/qYwk556rxb3w2MQk7
I'll be waiting for you!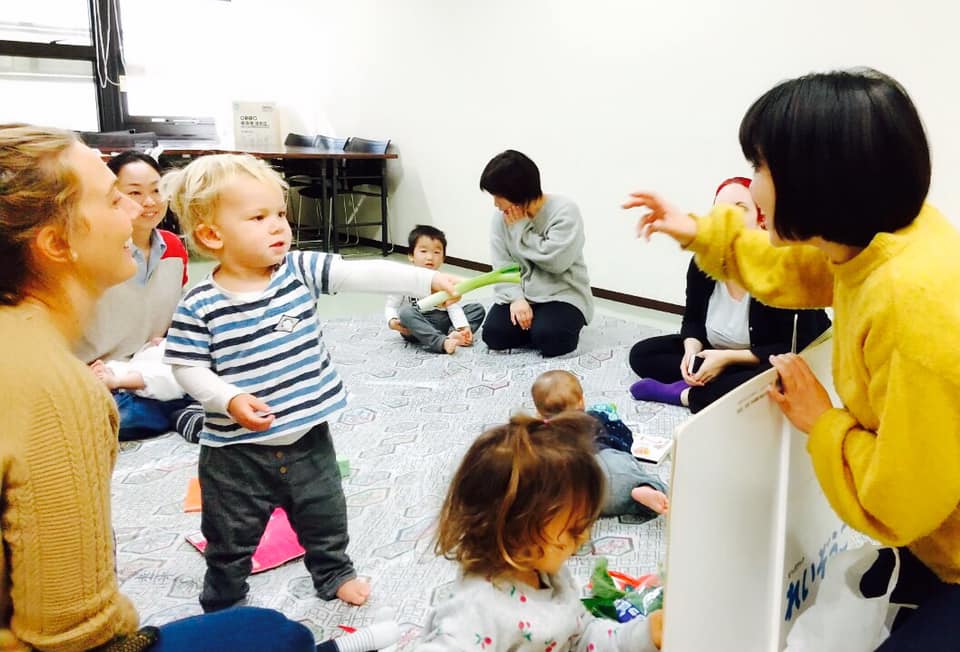 Now there are many kids & parents from all over the world (Brazil, China, India, Pakistan, Mongol…etc) enjoy the class. Japanese kids & parents are also welcome.
Let's enjoy many countries cultures with your kids!