24th June "Music & Art TOGETHER!"
We organize monthly multicultural parenting support events, hosted by Toyota City. This time we had the 3rd event, Music & Art TOGETHER!"at AIAI.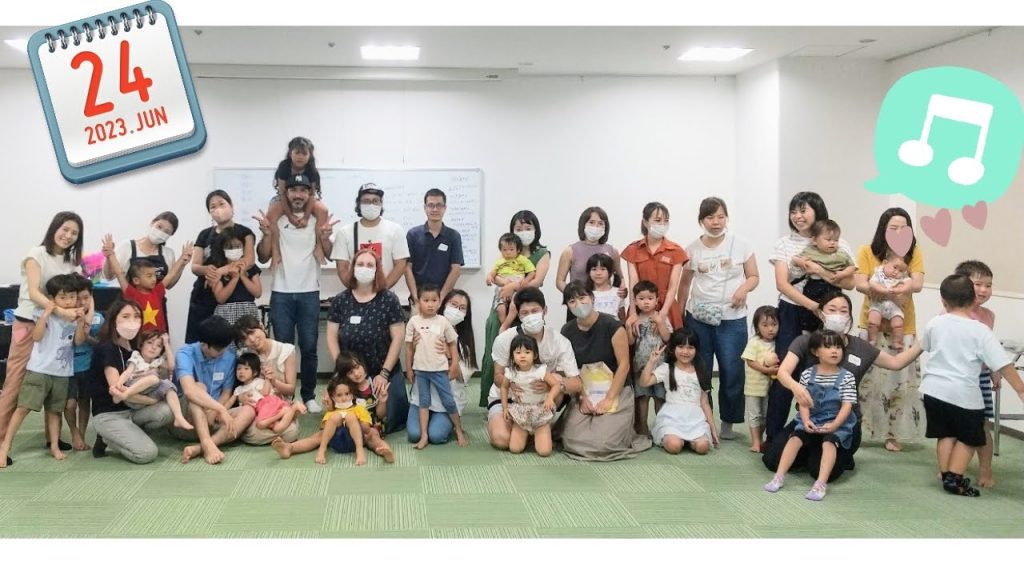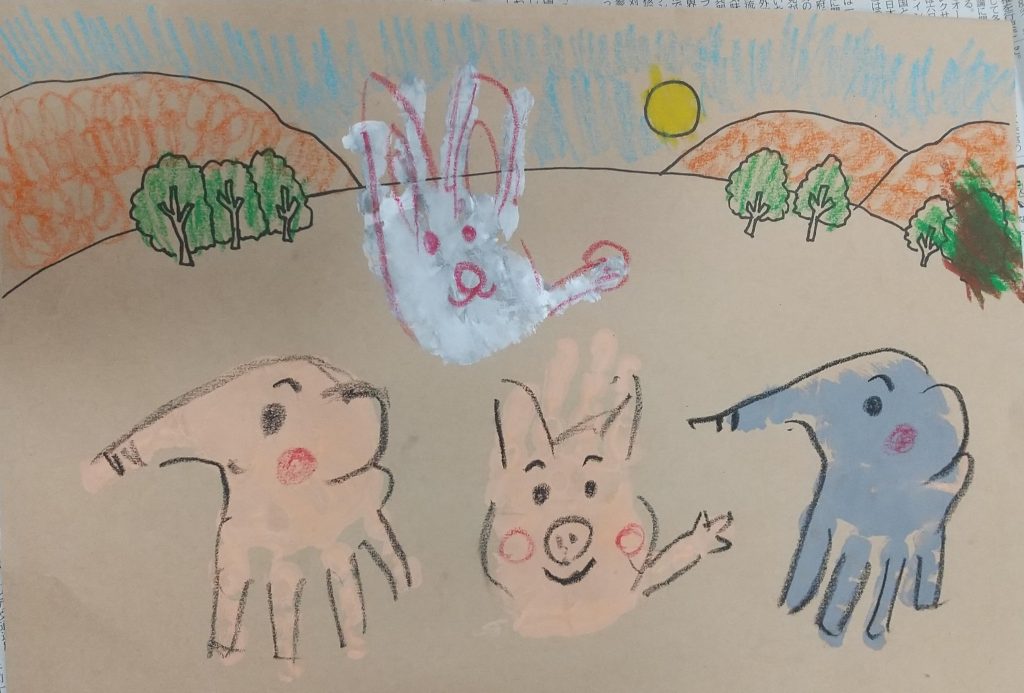 Everyone walks to the rhythm of the teacher's call and the piano.
walk–> stop–> run–> stop–> walk like an elephant.
then give lots of hugs to Mom & Dad💗
Shaking the egg shaker, nobody can stop!
It was so much fun, wasn't it?
After reading "Mori no Ofuro" from a big picture book, kids get into the blue big bathtub with elephants, pigs, bunnies all together!
Kids play with colorful fluffy scarves on their heads and scrub their bodies in the bath.
Everyone has their own way of enjoying it.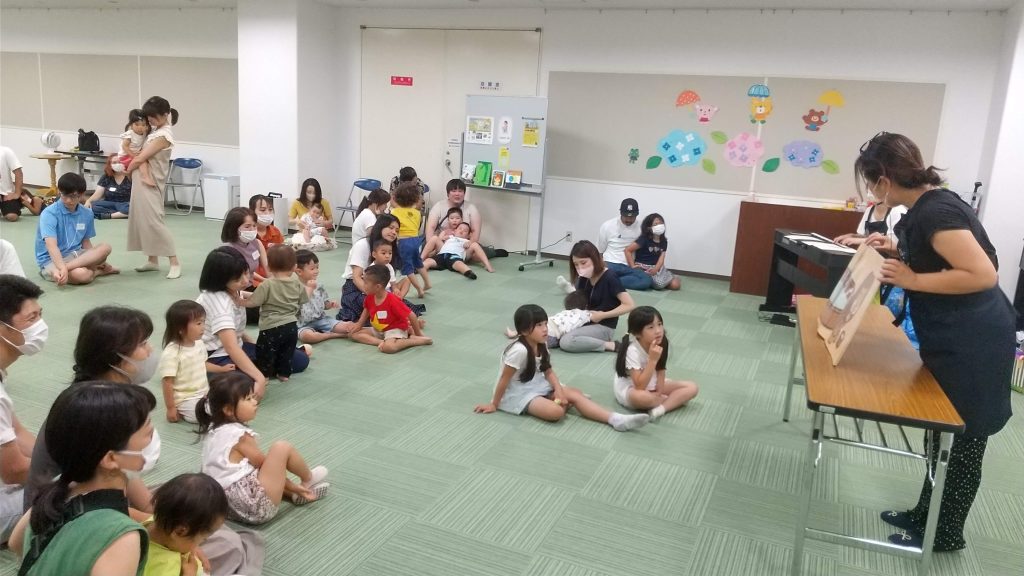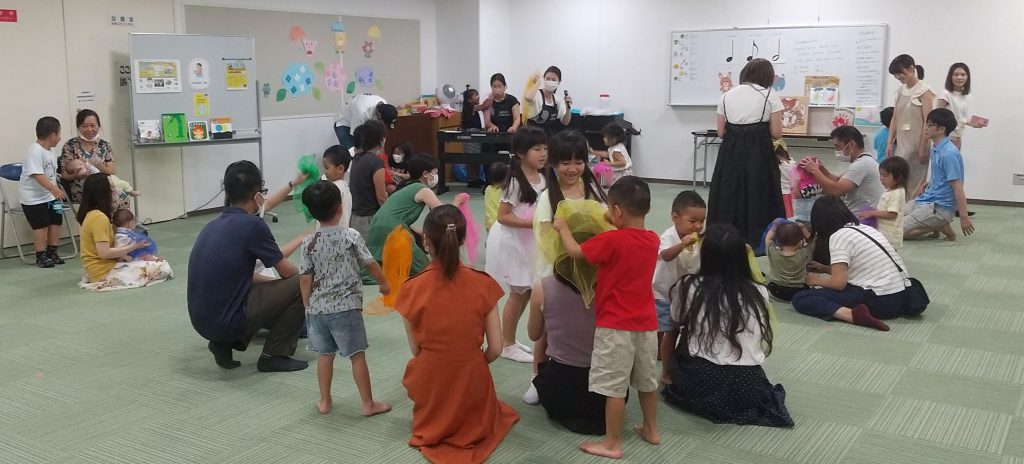 After doing exercises, we play with handprints and footprints art using paints, bathtubs with animals they had just seen in the picture book.
Even the 0 year old baby made it with cute little animals.
The teachers were amazed at the unique works of art that were created.
Please display them at home, too!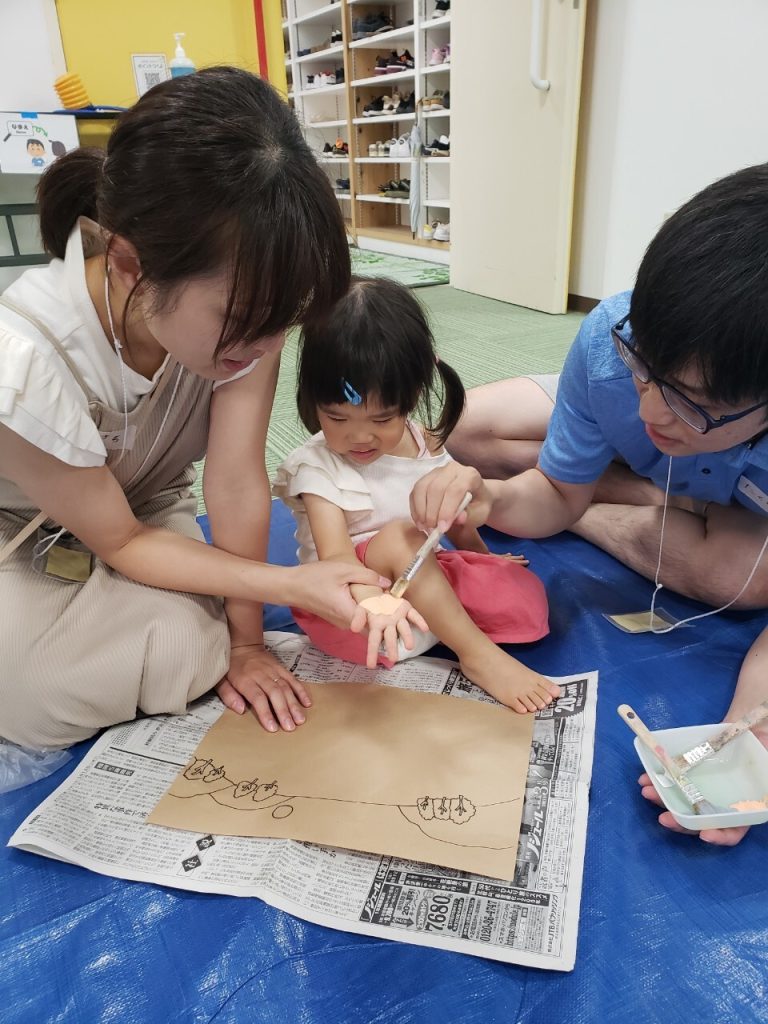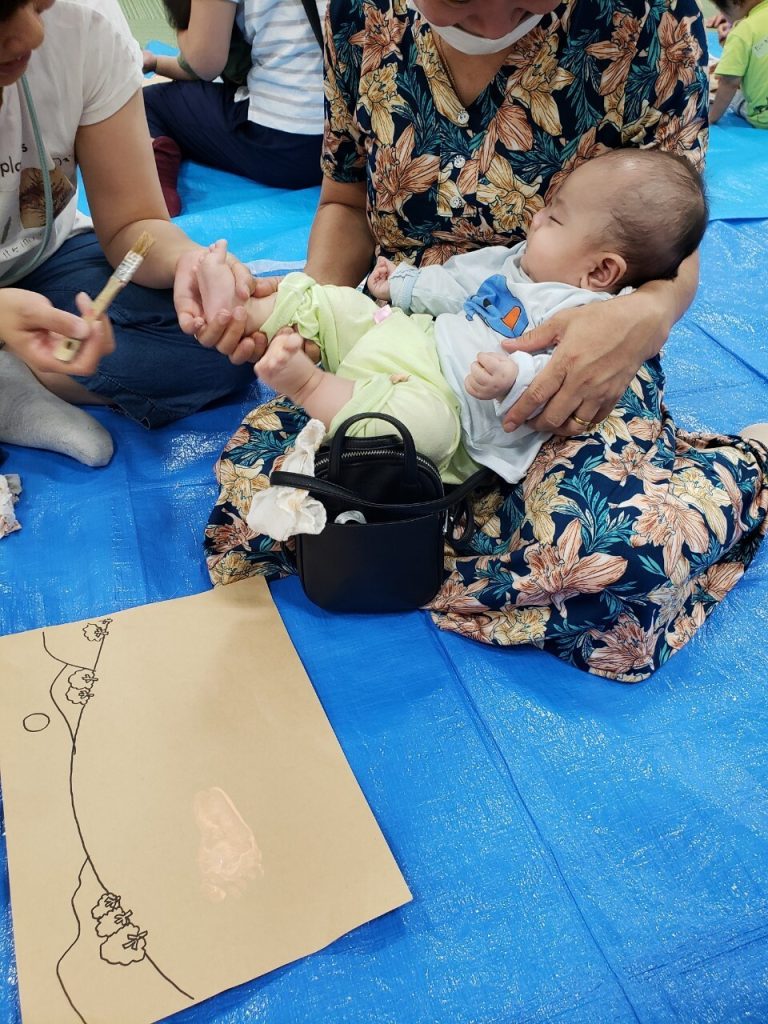 Thank you for coming, from 0 year old babies to 6 year old ones.
We had a lot of fun playing with everyone, both Japanese and people from all over the world.
And kids and their fathers helped us a lot. It was a very meaningful activity.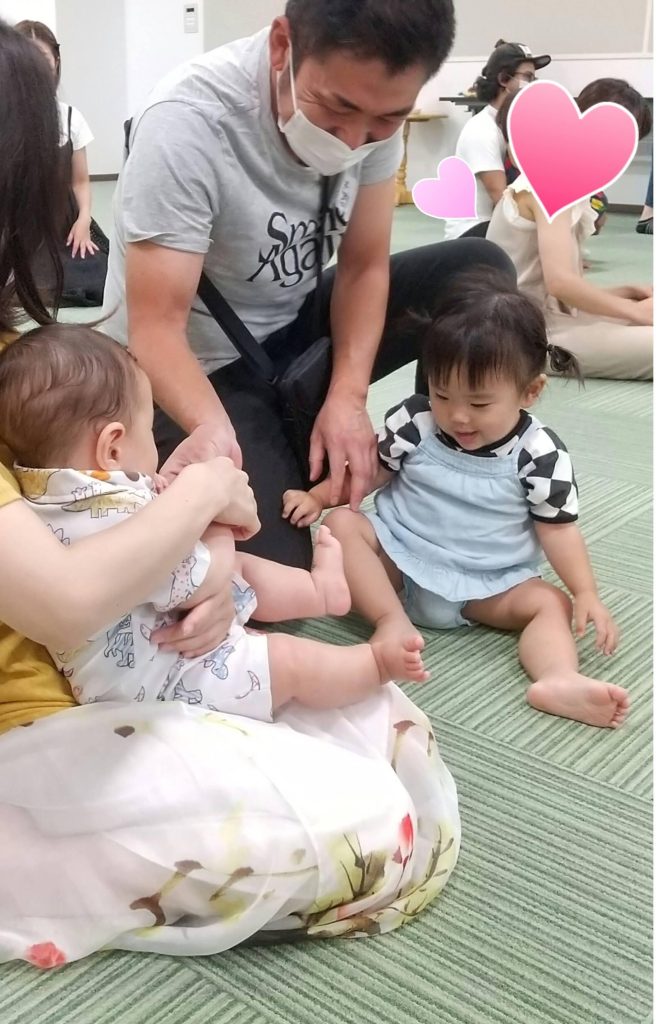 Thank you for a wonderful time!
Nanairo egao
https://nanairoegao.jimdofree.com/
・・・
Next, on July 15,"Can we do ORIGAMI with Ms. Sharadi?"
@ Yanagisawaase Children's Gathering Plaza (Nikoniko).
We will read foreign language picture books and play with ORIGAMI!
Let's see what we can do!
For more information: plain Japanese
Click here to apply
https://forms.gle/9Tv7VP3qbNHNCufL6
————————————————————
Bunpappa events and classes are open to parents and children who do not speak Japanese or any other foreign language.
If you are interested in multiculturalism and exchange with people of foreign roots, please come and join us.
Let's have a fun time together🎵.
————————————————————
Vamos nos divertir em Toyota
让我们相会在丰田市
Hãy chơi trong Toyota
টয়োটাতে দেখা হবে!
とよたで会おう!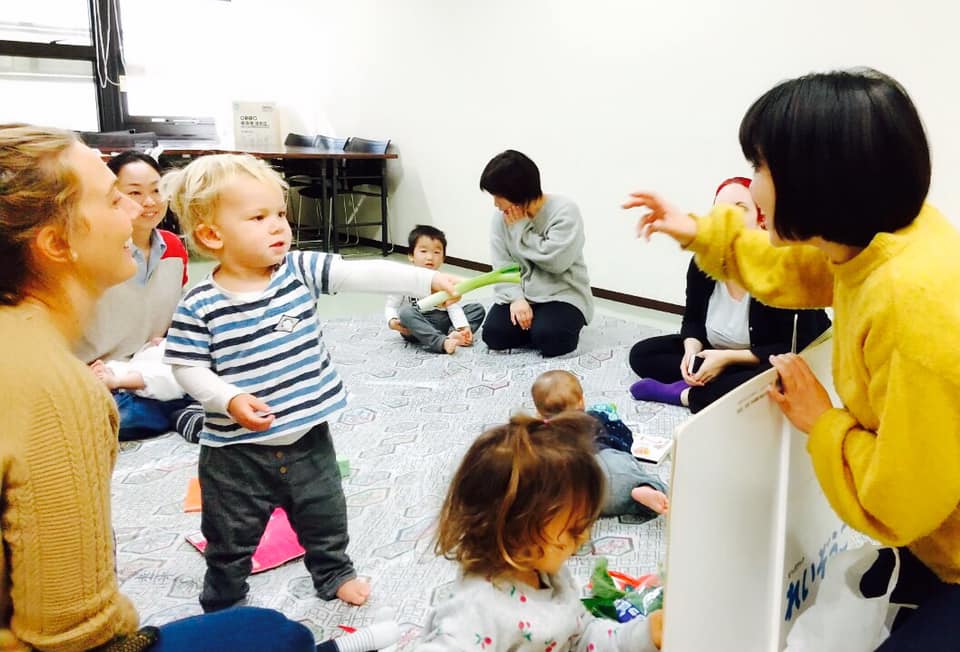 現在は、ブラジル、中国、パキスタン、インド、モンゴルetc…様々な国籍を持つ親子が参加してくれています。
日本人親子も大歓迎。一緒に楽しく多文化子育てしましょう!