September Online Class Theme "Family"
This is our first theme.
Dad, Mom, there are many other ways to say…
♪Caterpillar came out of the inside of a cabbage♪
We sang while playing with our hands.
Keiro no Hi; Respect for the Aged Day
September 19 this year is "Respect for the Aged Day," a national holiday in Japan.
We made picture and message gifts for grandma and grandpa.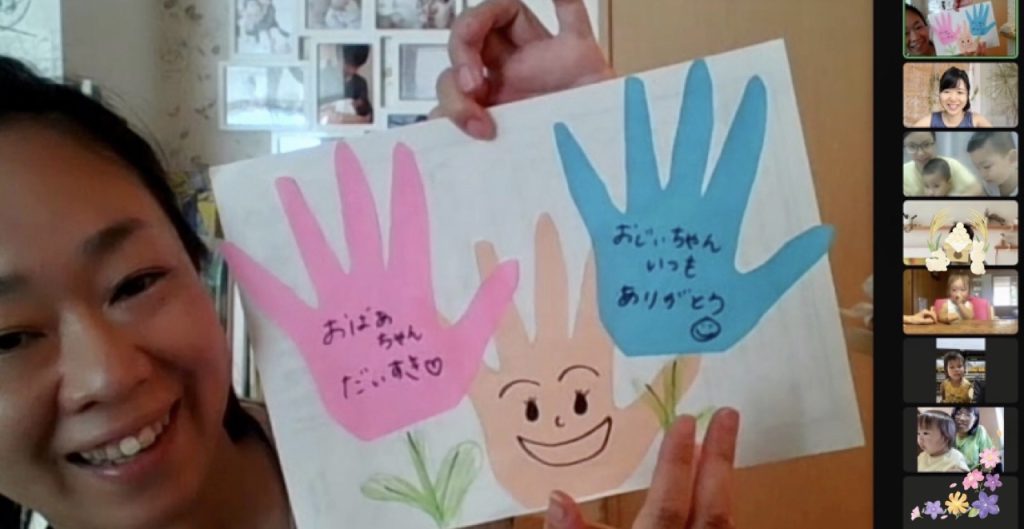 Your grandparents live far away?
They live nearby?
Wherever they are, we're sure that your feelings will reach them.
Also made paku-paku Ningyo by paper cup.
Who's face did you draw?
We made a lot of cute dolls and would like you to play with them at home, too!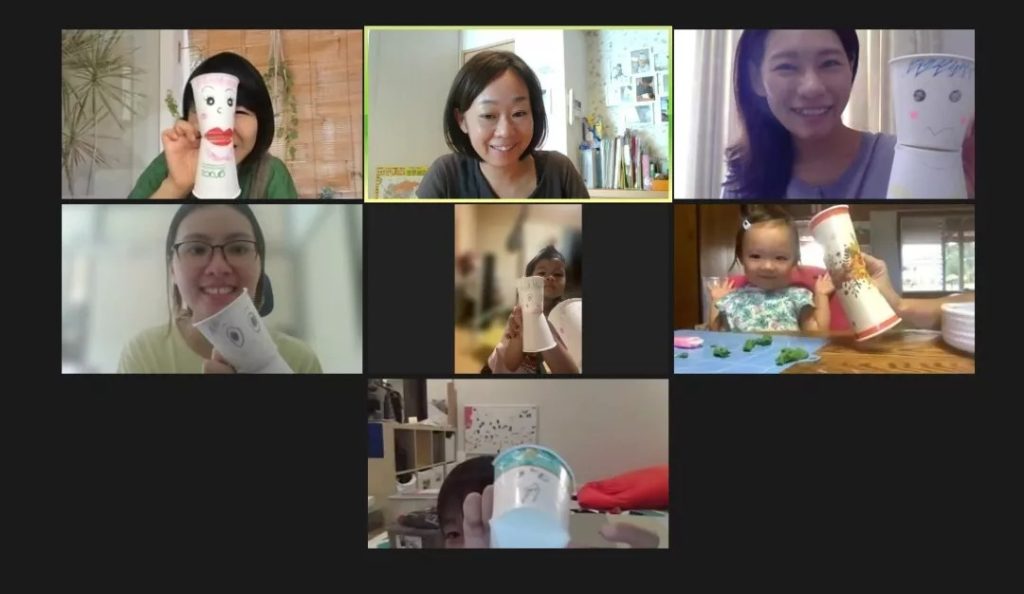 In the October online class, the theme is Halloween.
It is sure to be fun!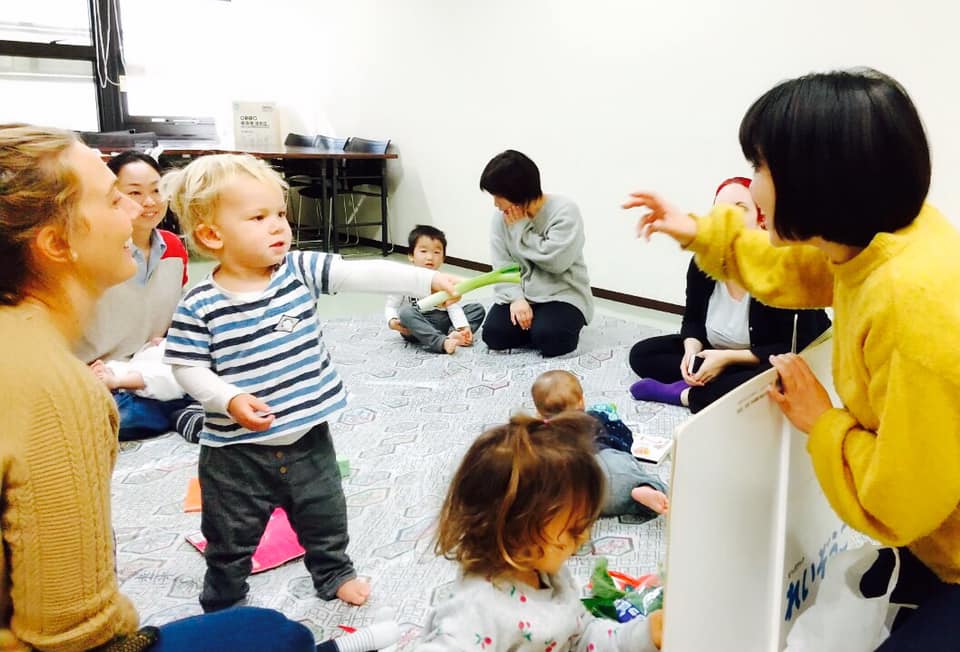 現在は、ブラジル、中国、パキスタン、インド、モンゴルetc…様々な国籍を持つ親子が参加してくれています。
日本人親子も大歓迎。一緒に楽しく多文化子育てしましょう!