We held our 6th multicultural child care salon event, "Park Day", hosted by Toyota city on October 10th, 2022.
On October 10, we ran a booth at the outdoor marché event "○○ (Marumaru) Marché" in front of Toyota City Station and held a "Par Day".This day was a national holiday.The event was planned with the goal of providing a place where parents can visit alone with their children and have a relaxing and enjoyable time, in order to accommodate the situation in this community where many people go to work on national holidays.
The event will be held at
①Crafts (zoetrope, pumpkin stick, kaleidoscope sheet)
②Reading picture books
③Providing a relaxing space
We have prepared crafts that can be made by a single child or with the help of a staff member and simple instructions.Therefore, parents can take a short break during this time, allowing room for conversation with the parents and children of various origins beside them. Picture book readings are available with physical activities to match the content.Since we planned to read picture books outside, we selected books that would allow us to swing and stretch our arms in a large space.Overall, we simplified the content that makes up the event and prepared a space for conversation.We thought it would be great if we could start a conversation not only with Japanese people, but also with people of foreign roots who happened to be standing next to us.
Next event will be held on November 12th "Let's go see the fire station."

We will be having our event at the Toyota City Kita Fire Station, located right next to Shigo Station on the Aichi Loop Line.
Let's listen to a firefighter and learn how to use an AED! At the end of the event, let's go see the fire truck🚒 and take a picture with it.
I look forward to hearing from you all!
https://docs.google.com/forms/d/e/1FAIpQLSfCLeVUdlFSRxvMKG9YnIVhptJXhx5jm0BCz5Xsq-_BojxhKw/viewform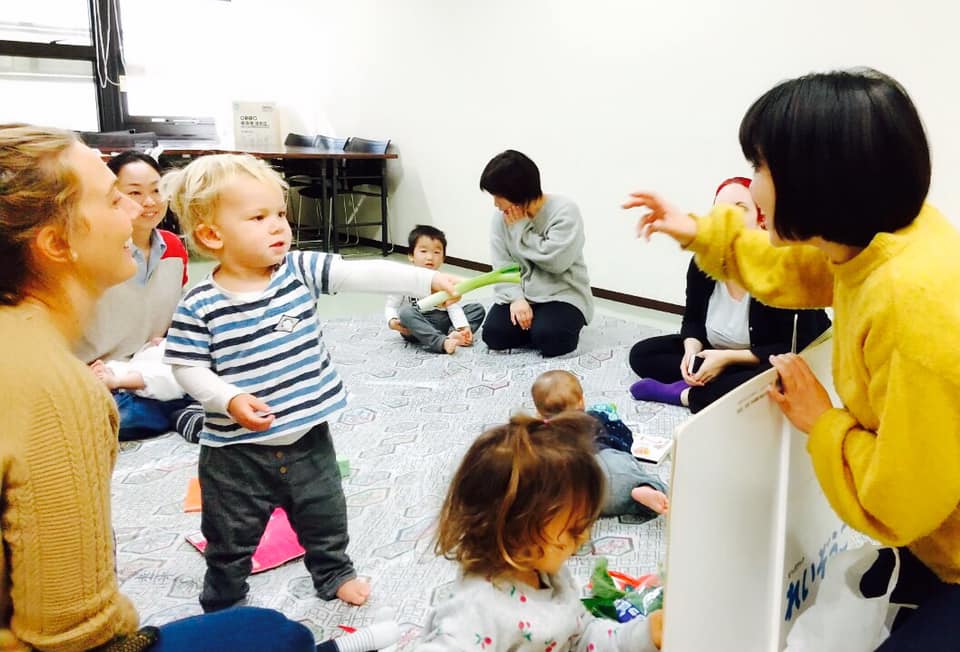 現在は、ブラジル、中国、パキスタン、インド、モンゴルetc…様々な国籍を持つ親子が参加してくれています。
日本人親子も大歓迎。一緒に楽しく多文化子育てしましょう!