July Online Lesson Theme "Star"
July 7th is Tanabata in Japan.
People write their wishes on strips of paper
and hang them from bamboo branches,
which is said to make their wishes come true.
In Bunpappa's class, we asked everyone
what they wished for.
And we also sang a song.
Moms were challenged to write Kanji characters.
They wrote "Tanabata."
Then we read a book about summer fruits and vegetables.
When I cut okra….it became a star☆
It's fun to listen to stories about the summer vacation trip and have a chat with everyone.
And we always end with a game of rock-paper-scissors-scissors.
The theme for August is "Summer".
It's hot all day long, but let's sleep well, drink plenty of water, and stay healthy!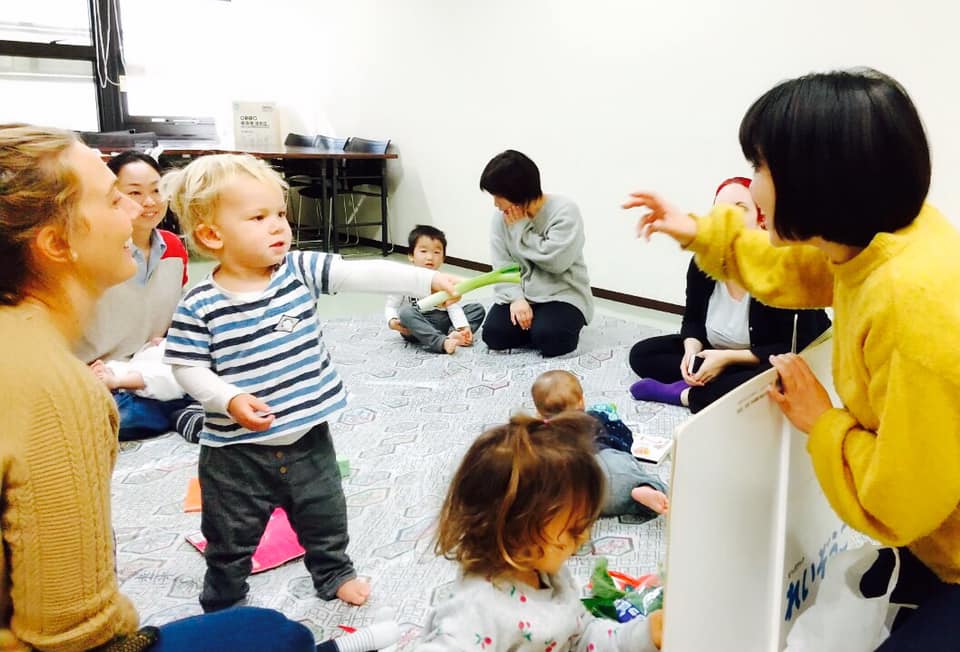 現在は、ブラジル、中国、パキスタン、インド、モンゴルetc…様々な国籍を持つ親子が参加してくれています。
日本人親子も大歓迎。一緒に楽しく多文化子育てしましょう!