July 19th "Let's go to the library"
Bunpappa's "Multicultural events for parents and kids"  
The 3rd was "Let's go to the library!" With the cooperation of the staff of
the Toyota City Central Library,
we were able to offer a library tour for parents and children together!
First we had 3 famous large picture books.
What's this mask? Who is the friend taking a walk with Mr. Elephant?
What is the vegetable that came out of the ground?
The babies and mothers who had never met before seemed to relax a little
with the gentle storytelling.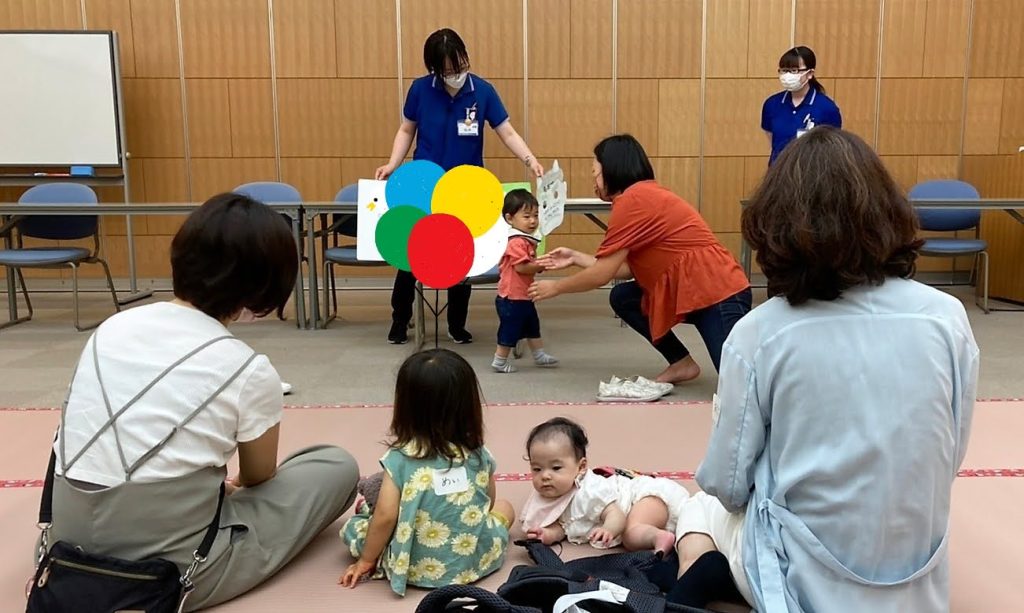 Well, let's go on a library & backyard tour to discover the library's secrets! 
The Toyota City Central Library has an unparalleled collection of books
in foreign languages.
Adults and children, Japanese and people of foreign roots may find books of interest.
First, go to the foreign language book corner for adults.
There are quite a few books and magazines in multiple languages,
even for adults – a little bit surprising.
Next, in the children's section, there are large picture books, picture story shows,
and even Disney books, which kids love and must be very exciting for them! 
Of course, there are also many picture books in various languages. 
And now to the back yard (storeroom)! 
We are not usually allowed to go in there.
Furthermore, there are not many opportunities to bring children in there
(because of the Corona measures).
The books, picture books, and other valuable items that are not shown to
the public are crammed into a small space, organized by language.
Mothers also tend to reach for books in the languages they are interested in.
The interpreter was almost in tears of joy when she found a textbook
from her childhood.
The wide range of languages and the number of books in the collection
made each of the participants smile and say, "That was interesting,"
or "I was a little moved.
Next time, let's make a library card together. 
Bunpappa will be happy to help you.
If you would like to read picture books in your native language,
or if you would like to experience non-Japanese words,
please check out this Library.
If you live in or near Toyota City, please visit the Toyota Central Library.
You may discover something new every time you visit.
Toyota City Central Library
https://www.library.toyota.aichi.jp/
It was raining terribly from the morning of the day, and it must have been difficult
to go out… Thank you SOOO much to everyone who came to play in such a situation.
Next, on Wednesday, August 24, "Let's see Kodomo En! @ Iboko Kodomo En.
If you want to participate, please send us a message. You can also fill out
the application form below.
We are looking forward to seeing you all! 
https://docs.google.com/forms/d/e/1FAIpQLSfCLeVUdlFSRxvMKG9YnIVhptJXhx5jm0BCz5Xsq-_BojxhKw/viewform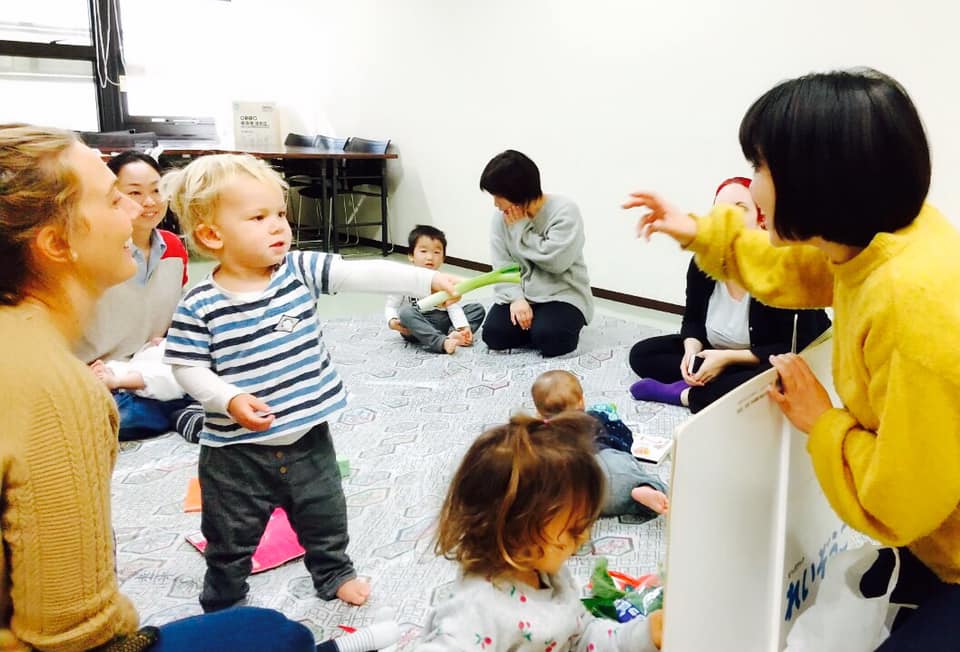 現在は、ブラジル、中国、パキスタン、インド、モンゴルetc…様々な国籍を持つ親子が参加してくれています。
日本人親子も大歓迎。一緒に楽しく多文化子育てしましょう!