October online lesson theme "Autumn"
Theme "Autumn"
What do you think of October? Halloween!
What's the first thing that comes to mind when you think about Bunpappa's Halloween ? The "Pumpkin Dance"!
That's why we started every class with this dance.
Can you dance all by yourself?
We made walking sticks, hats, and maracas one by one every week to make the dance fun.
Last week, we danced the "Pumpkin Dance" with hats and shaking the items we made.
We forgot to take pictures because that was good exercise and fun for us too!
We participated in the "Maru-Maru Marche".
We have one more news to share with you.
"Marumaru Marche" was held on Saturday, October 10th at a place called "Toyoshiba" in front of Toyota City Station. We opened a booth for the first time.
Usual activities like picture book reading, stick and hat crafts and a special shop of accessories made by Ana-san, one of our dear friends.We had a lot of people come and enjoy the event and hope to open a booth again next year.
It was a great opportunity for us to meet and talk with everyone face to face, since we are interacting more and more online these days.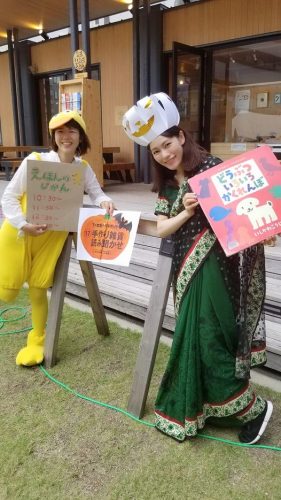 Bunpappa's staffs, Ekko-chan wore a Pippi costume and Ai-chan was dressed in a sari with pumpkin hat to welcome the visitors. Looks like a pumpkin princess, huh?
The theme for November is "Color".
Let's play together a lot next month too!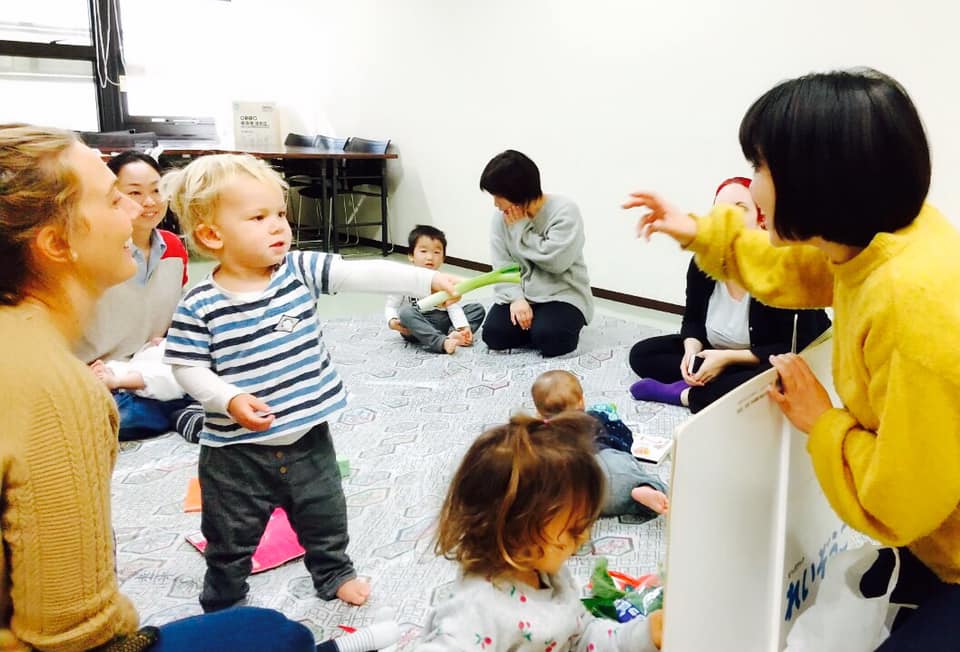 Now there are many kids & parents from all over the world (Brazil, China, India, Pakistan, Mongol…etc) enjoy the class. Japanese kids & parents are also welcome.
Let's enjoy many countries cultures with your kids!