10/16『What should I do in the event of an earthquake or disaster? ~How to save our kids~』was held!
The 3rd event of Bunpappa's multicultural parenting salon sponsored by Aichi Prefecture!
How should we protect babies and small children in the event of a disaster such as an earthquake?
While having fun with parents and children, we learned lots of important things from the disaster prevention professional!
Started with Bunpappa's routine welcome!
We started with the hand play song, "Hajimaruyo!(Let's start!)" and large picture book's reading!
And then, had a self-introduction and talking time by each group because creating connection with the people around us is very important also in disaster case.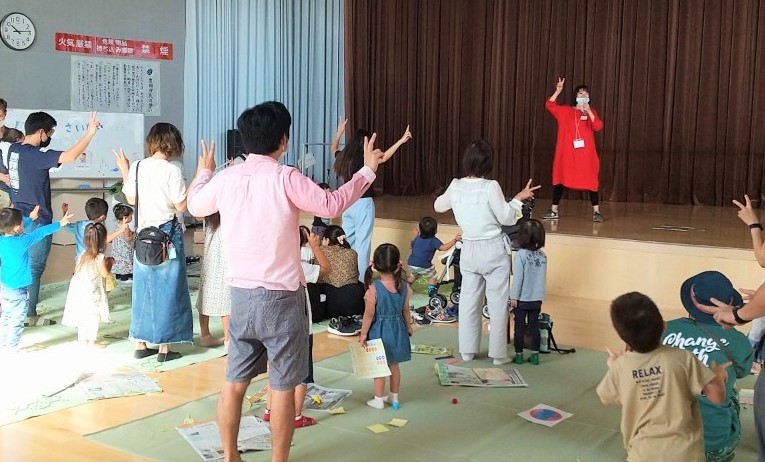 As everyone got used to the place, got into the main subject…
Let's learn from the disaster prevention teacher!
Invited Mrs. Tsubaki Kayo who has supported disaster areas and held disaster prevention lectures from the perspective of multicultural coexistence and child-rearing generations. And heard a lot of important stories.
There were many questions from the participants especially about disaster prevention with small child-rearing cases. She answered very specifically with many feasible information, so participants' worries should be solved.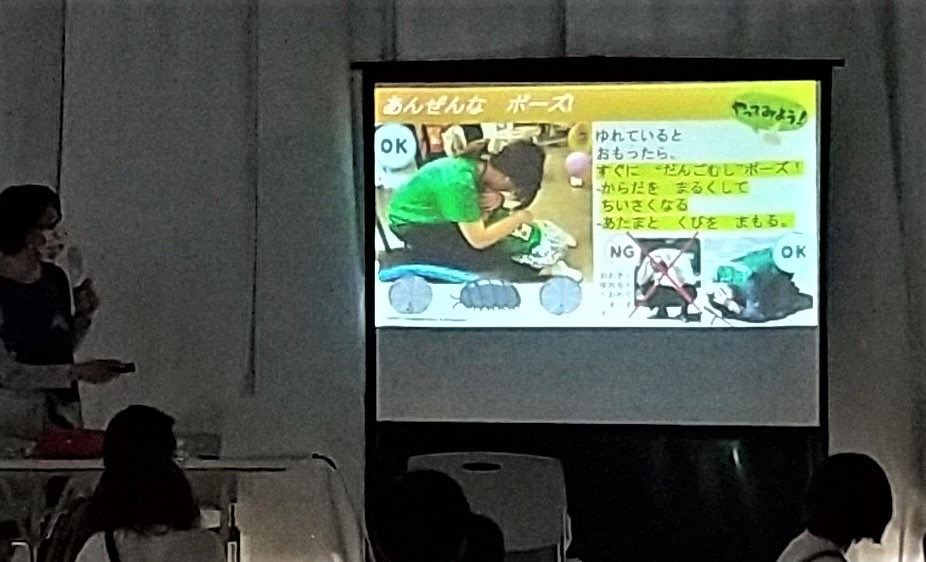 To begin with, we watched the video of the actual big earthquake and were surprised at the dangers around us! To know is a big step!
And then, practiced "Pill bug!", a safe pose in case of an earthquake! (Roll your body small and protect your head and neck!)
Everyone tried hard, even small children! and done very good.
Disaster prevention's first step! Let's do it together with parents and children!
To learn with having fun, there were Parent-child activities related to disaster prevention!
In case of disaster, family members might be separated each other. For the case the child is alone, we made an emergency contact card by using the Instax family photo!
Also, it is better to prepare an emergency carry-out bag for each child who can walk.
Especially in case of small children, it is important that they have their favorite things(toys and sweets & snacks etc.) in disaster.
So, we did a ball-carrying game(each ball has picture of sweets, toys etc.) where children choose what they want to put in their bag!
Children also tried and decorated a newspaper cloak which keeps warmth in power outage.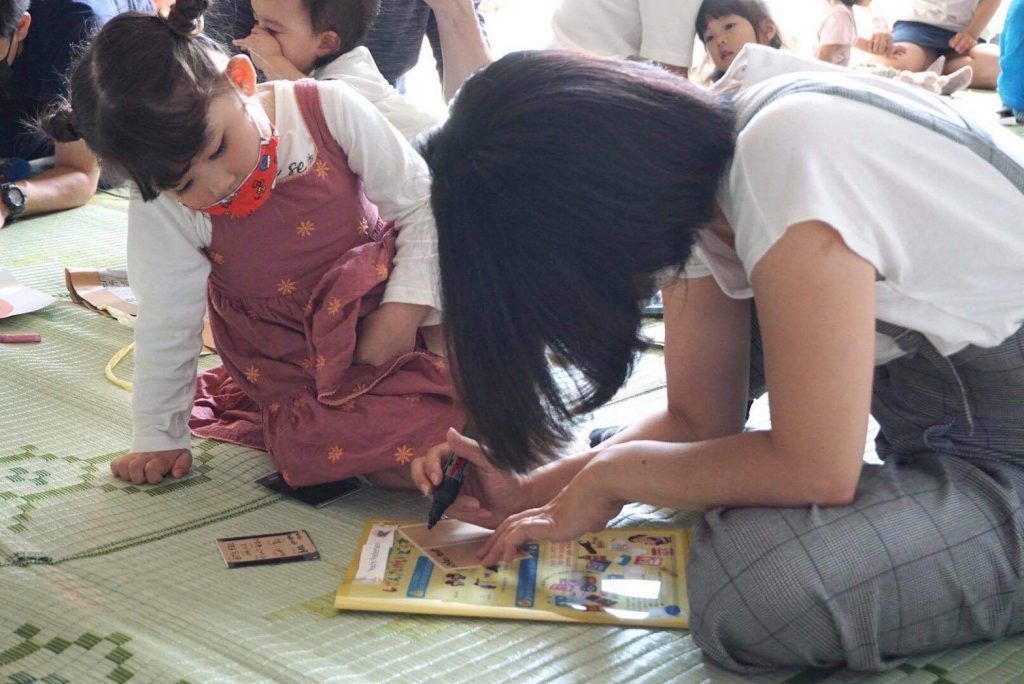 And then…
Picture book and play time for Children, Review time for Parents
Thank you to everyone participated!
From now on, Bunpappa will continue to set up disaster prevention courses and information sharing session!
Please check out our Facebook, Official LINE, and Instagram!
Toward this event…
This event was held with the cooperation and challenges of many people.
<Multilingual handout documents>
Since it is very important information, we hoped that many people can read. So, we created document versions of easy Japanese, English, Portuguese, and Chinese and asked each participant to select which language they want.
This translation was realized thanks to the strong support of Brazilian and Chinese moms who have been participating in Bunpappa's activities! (Vietnamese version will be created too in the future!)
Also, to deliver the teacher's valuable story to everyone, we tried simultaneous interpretation in English.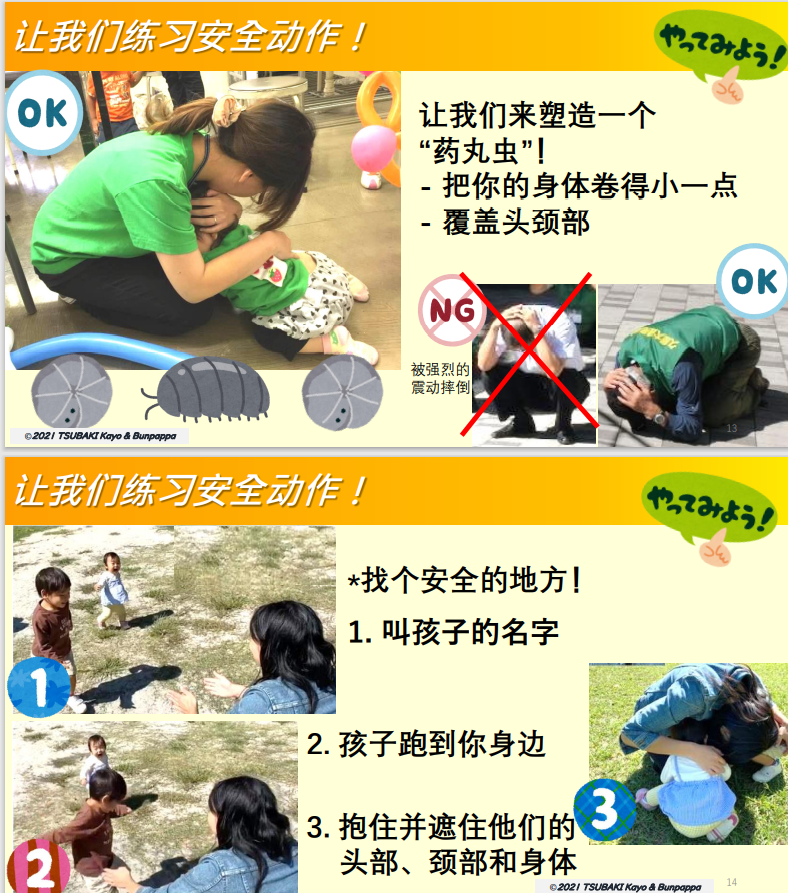 <Disaster prevention clear file>
From the hope that always have disaster prevention information at hand.
We made an original disaster prevention clear file so that parents and children can point to it and be prepared for it.
You can get this file at future multicultural child-rearing salon events (real events only)!
Next event information!
The 4th Aichi Prefecture-sponsored Bunpappa Multicultural Parenting Salon
"Science experiment!"
Date & Time: November 13th(Sat) 10:00-12:00
Place: Suenohara Sports Square
Participation fee: Free
↓Click here to apply!↓ *The number of people is limited to prevent infectious diseases. Please be sure to apply.
https://forms.gle/CxQAKRddq3pFNe8C9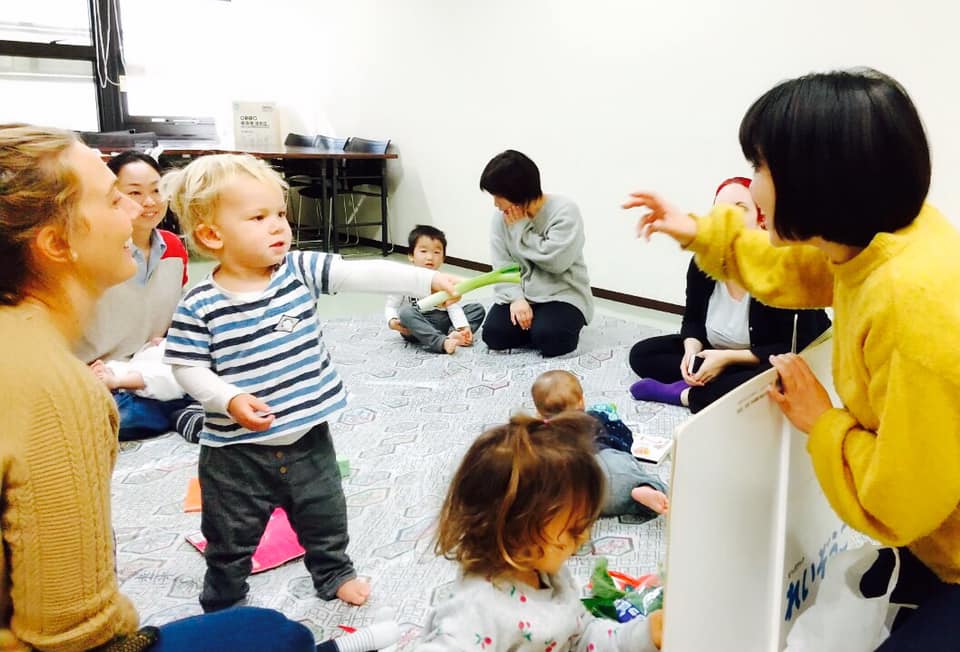 Now there are many kids & parents from all over the world (Brazil, China, India, Pakistan, Mongol…etc) enjoy the class. Japanese kids & parents are also welcome.
Let's enjoy many countries cultures with your kids!