11/13 "Scientific Experiments! Let's play with Science around us!" event was held!
A multicultural child-rearing salon event sponsored by Aichi Prefecture was organized by the general incorporated association Bunpappa.
The 4th time was held outdoors!

The weather forecast was uncertain about the cold weather, but on the day of the event, everyone enjoyed the weather with no clouds and warm temperatures until the end!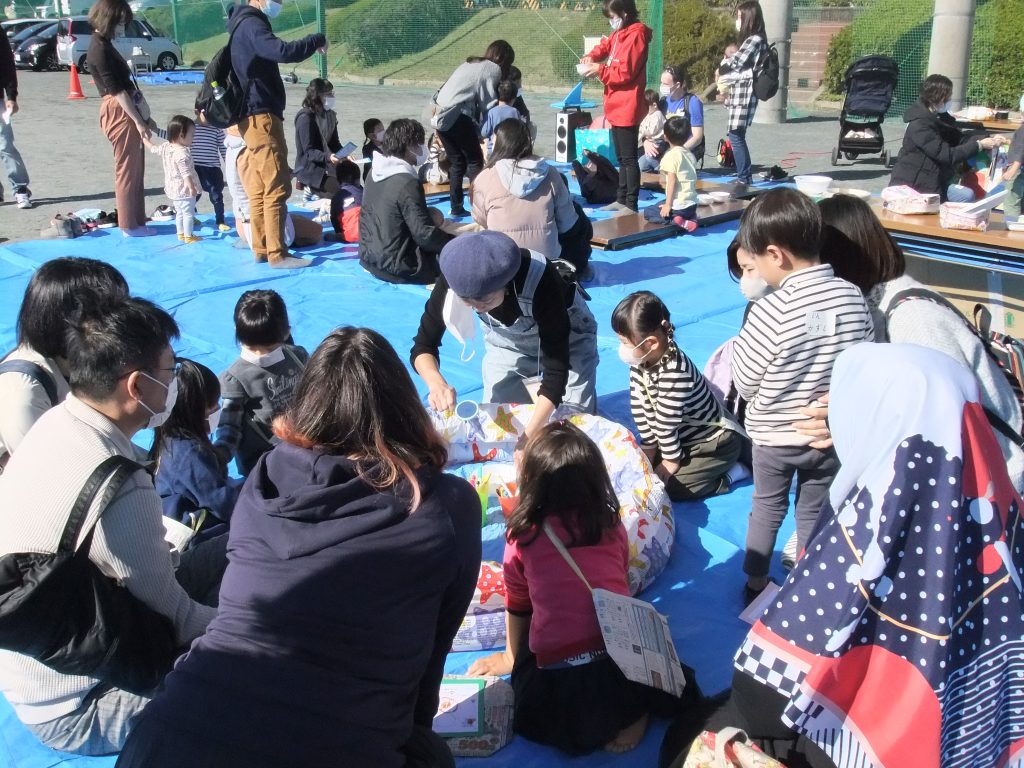 Thank you for your participation.
Since it was outdoors, we were able to welcome more people than usual events while taking measures against infectious diseases. Participants were 26 groups of 68 people (total number of participants) with 9 roots. Specifically, China, Vietnam, Brazil, Indonesia, Peru, Italy, the United States, Pakistan, and Japan.
We used the globe beach ball to introduce your roots and prepared a game called "What do you say "Hello" in your language?".
Did you enjoy it?
Science goes beyond the language.
The reason why I planned this event this time is because I wanted to experience this word that had heard from the Japanese linguistics doctor before. Through various scientific experiments, we can exchange multicultural exchanges by sharing questions and emotions such as "Wow!", "Why⁉", and "Did you do it?" I wanted you to do it.
Also, since it is an event for parents and children of infants, we used materials that can be put in the mouth (exception, soap bubbles). And we considered safety as a whole.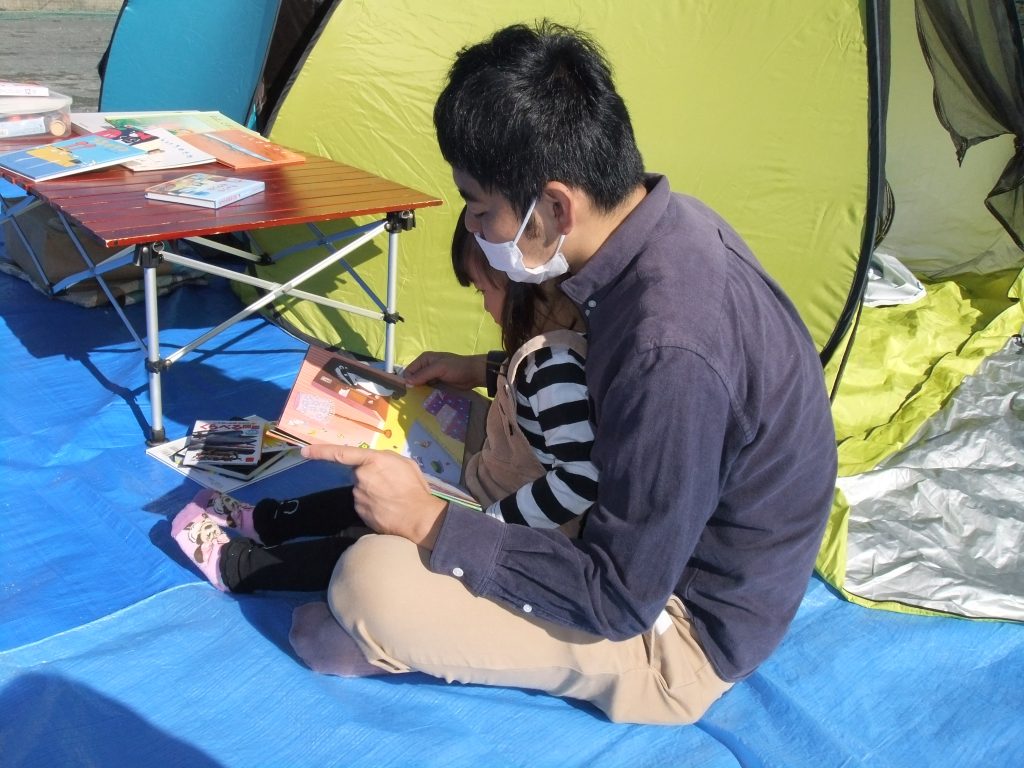 Zoetrope (picture that moves when rotated)

A picture floating on the water

Potato starch slime
After the each activity, pressed a vegetable stamp created by vegetable scraps(it's a fun idea!), and enjoyed stamp rally!
The children who collected all the three stamps got a multicolored crayon made from broken crayons.
Please try making it at home too!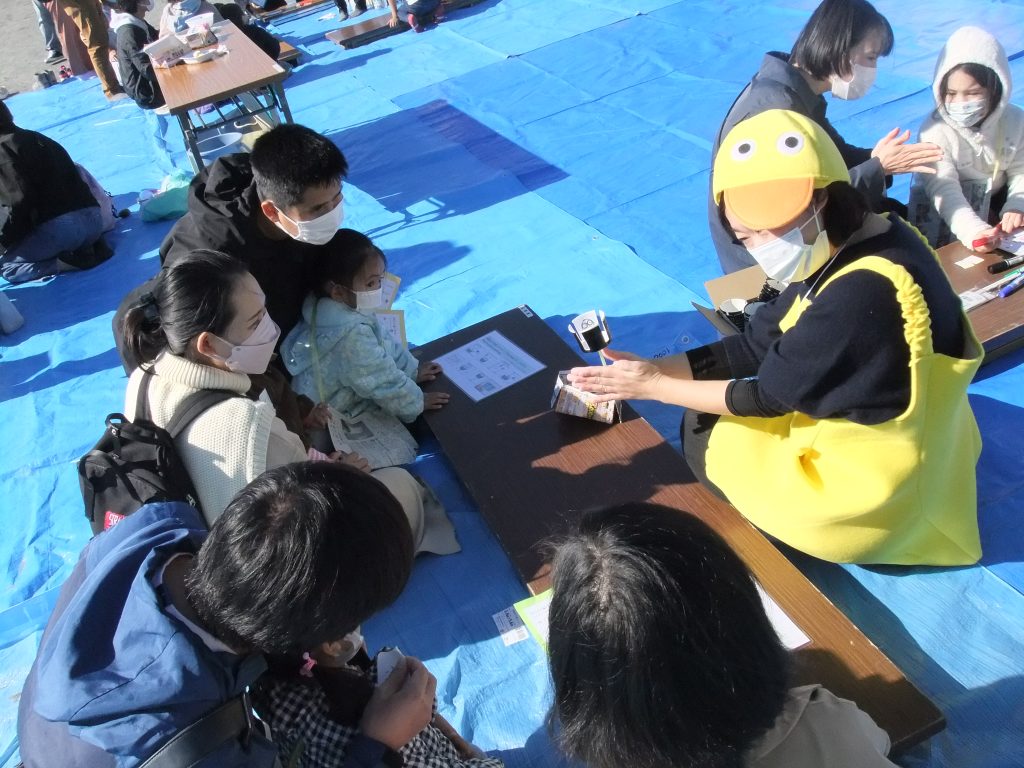 Before getting wet with soap bubbles, we took a photo together!
(We took off the mask for a moment only to take a picture.)
Everyone had a really nice smile!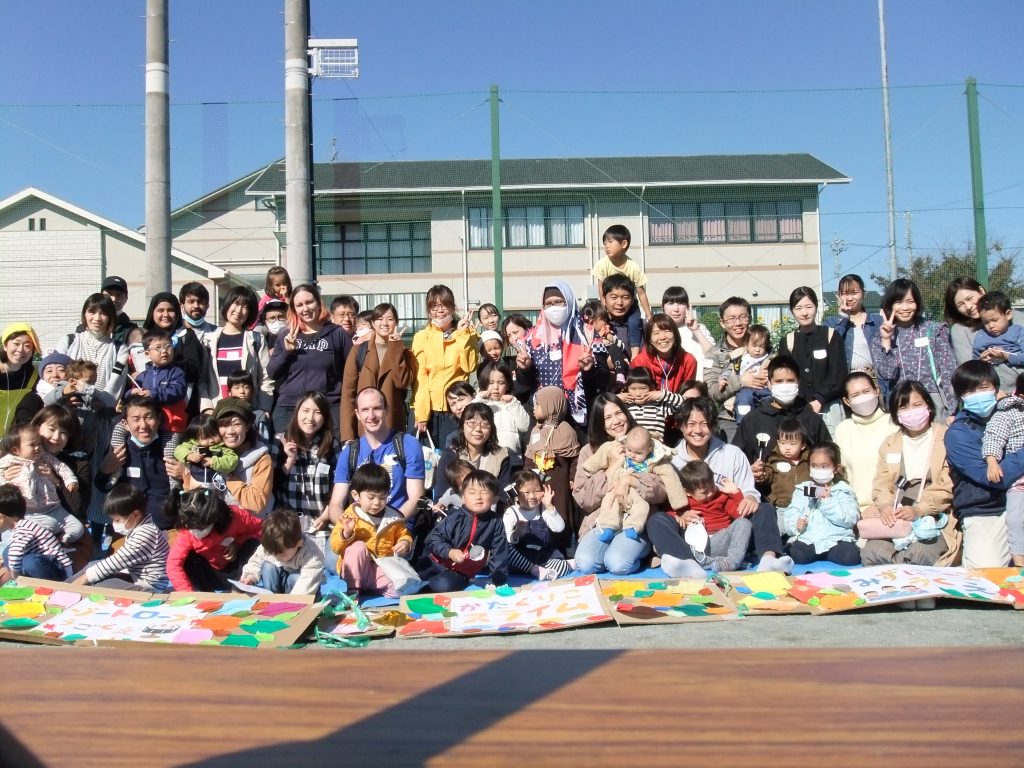 For the first time, we recruited student volunteers, and three people from nearby universities came to help us.
We could manage the event because there were so many hard workers.
Thanks everyone!! Let's have an event together again!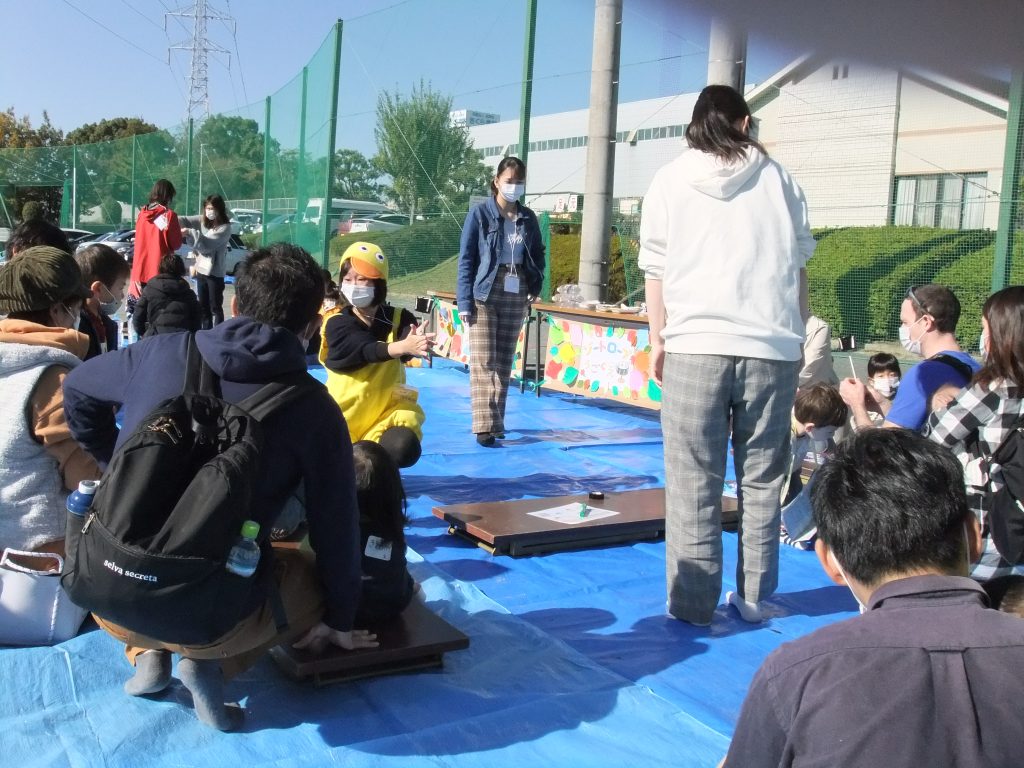 The next event will be on Tuesday, December 7th.
The next event will be on Tuesday, December 7th, 10:00- @ Zoom Online.
"Let's find a Secret of the LIBRARY! & virtual tour"

There will be a picture book reading and also a fun virtual tour with a cute Koala and Ai chan!
If you join, you will definitely want to go to the library and also can enjoy more!!This online event is held by Zoom. We will inform you of the URL and connection info in advance.
If you would like to participate, please apply from here.
→https://forms.gle/vC29TcyRHQ8B4efL6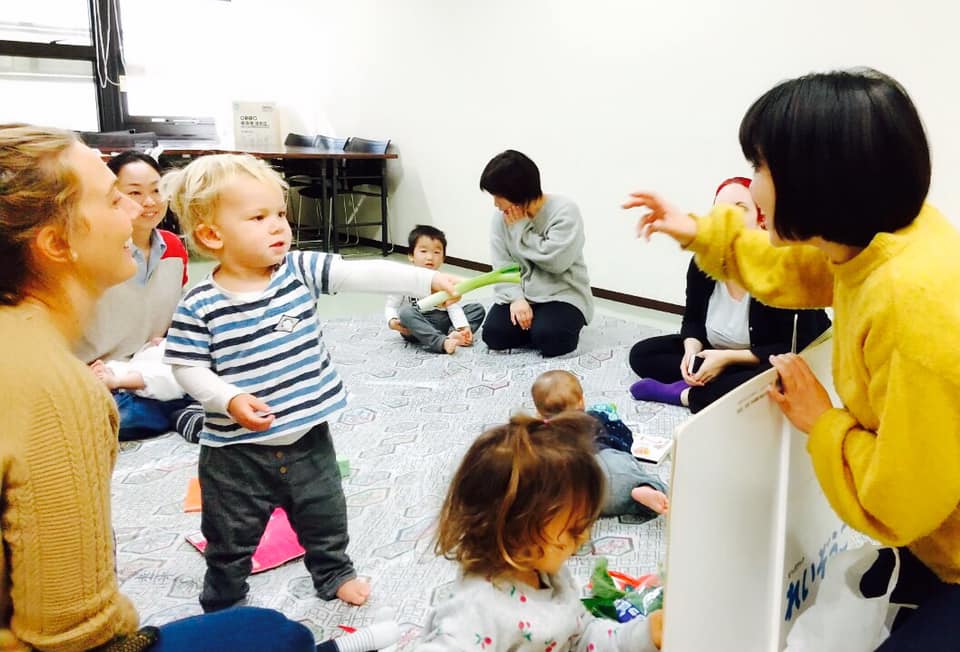 Now there are many kids & parents from all over the world (Brazil, China, India, Pakistan, Mongol…etc) enjoy the class. Japanese kids & parents are also welcome.
Let's enjoy many countries cultures with your kids!