January Online Lesson Theme "New Year"
Theme "New Year"
Happy new year!!
Akemashite Omedetou!!
We introduced Japanese "Oshogatsu", foods and games that are unique to the New Year.
Kuro-mame♪ Ozouni♪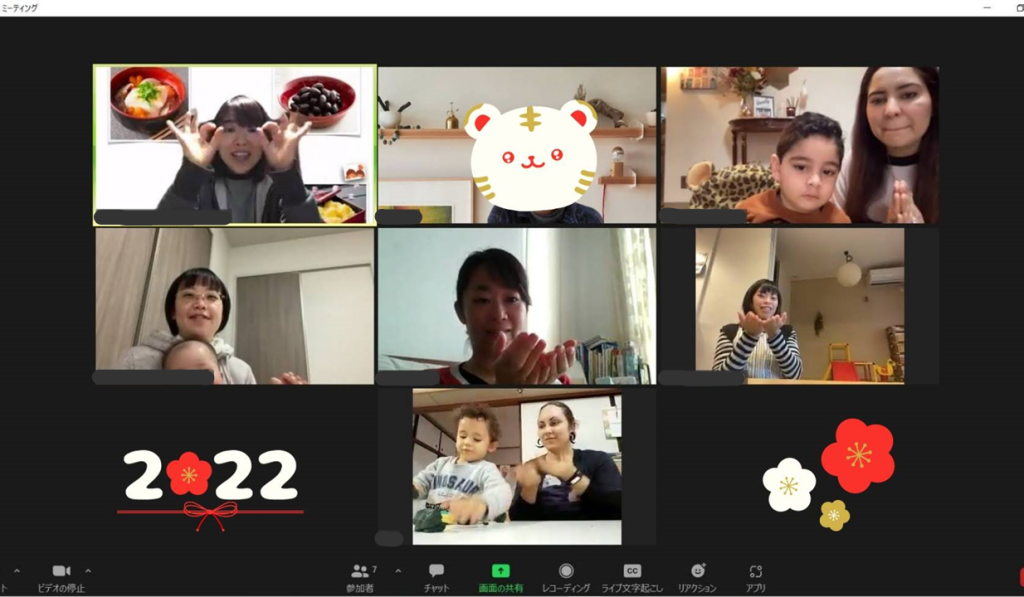 Oshogatsu Games; Fukuwari & Song
Played a online game of Fukuwarai, then made our own one.
We had a really good time with a lot of smiles.
Oshogatsu Food: Omochi
Watched the news about the rice cake making,"Mochitsuki" and enjoyed our original piture book.
Wish we could do Mochitsuki next year, maybe…
Read a picture book and played hand games about Omochi.
We talked about various mochi dishes so much that we were all starving by the end of the class! Can't wait for lunch time♪
February's theme is "Snow".
During the cold winter season, we tend to spend more time inside.
Let's move out and have fun together!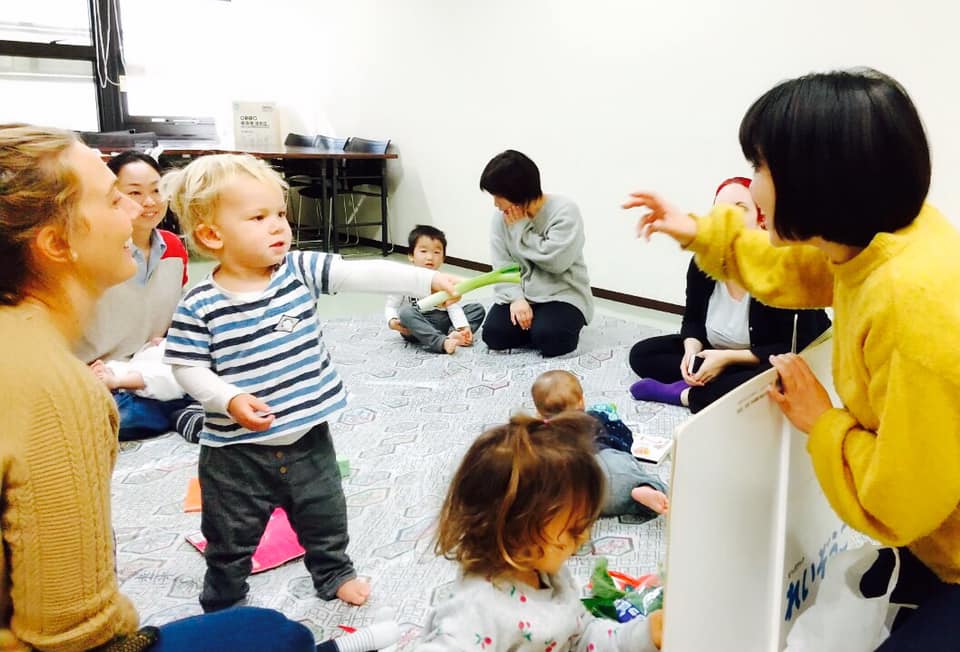 Now there are many kids & parents from all over the world (Brazil, China, India, Pakistan, Mongol…etc) enjoy the class. Japanese kids & parents are also welcome.
Let's enjoy many countries cultures with your kids!