■COVID-19 countermeasures■
English
We will have attendees with babies and small kids who cannot get vaccination.
To hold a safe and secure event for all, we need the cooperation and understanding of all the attendees as below.
Please read and follow before attending to the event.
【Requests to attendees】

Please see the check points below. If you and/or anyone of your family are applicable to any of the below points, please do not attend the event.


Not feel well or something different from usual.

Body temperature is over 37.5 ℃

Having a cold

Sneezing, runny nose, coughing

There is a person who is COVID-19 positive or suspected of being infected close to you(family, work place, school etc).
Requests at the event.
①Please put on a mask & cover your mouth and nose.
  *Not mandatory for 0 to 3 years old.
②Please sanitize hands with alcohol.
③ Staff member will measure your body temperature at the entrance.
If it is over 37.5 ℃, cannot enter the event area.
④Staff member will ask your contact info at the entrance.
(This is only for emergency case contact usage if there's anyone who feel sick after the event)

【Teacher and staff members' countermeasures】
・If not feeling well (health condition), not attend the event.
・ Wash hands and sanitize by alcohol. Put on a mask.
・ Sanitize the chairs and desks by alcohol.

According to the COVID-19 condition in Aichi prefecture and Toyota city, or if the teachers and staff members are feeling not well, there's possibility of content change or rescheduling of the event. In that case, we will contact the attendees in advance.
Thank you for your understanding and cooperation!
We are looking forward to seeing you and learning together at the event to save our kids and families!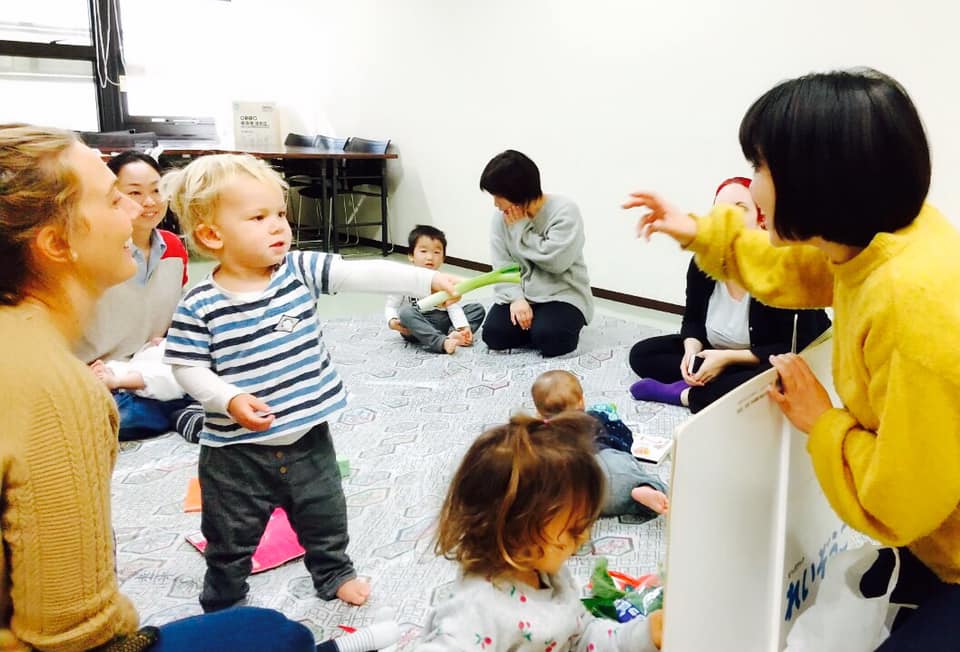 Now there are many kids & parents from all over the world (Brazil, China, India, Pakistan, Mongol…etc) enjoy the class. Japanese kids & parents are also welcome.
Let's enjoy many countries cultures with your kids!