July Online Lesson Theme "Insects"
Theme "Insects"
Do you like insects?
Let's see what kind of insects there are in Japan!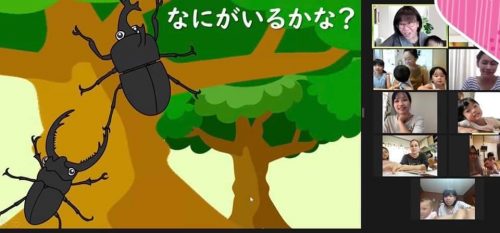 Read very famous book, "The Very Hungry Caterpillar" and made their own Caterpillar with various colors.
Sang together "Bun Bun Bun"(Buzz Buzz Buzz) and happy to see sisters having fun singing with little kids.
Then we drew pretty bees with small kids' footprints.
Tanabata: July 7th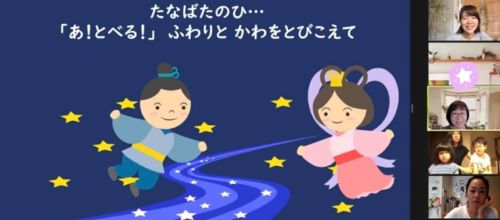 Do you know what Tanabata is?
Learned Tanabata story by our original picture book.
Enjoyed making beautiful decoration with origami and some for wishes come true.
August theme is "SUMMER".
Can't wait to hear your summer activities in your country. Let's share with all.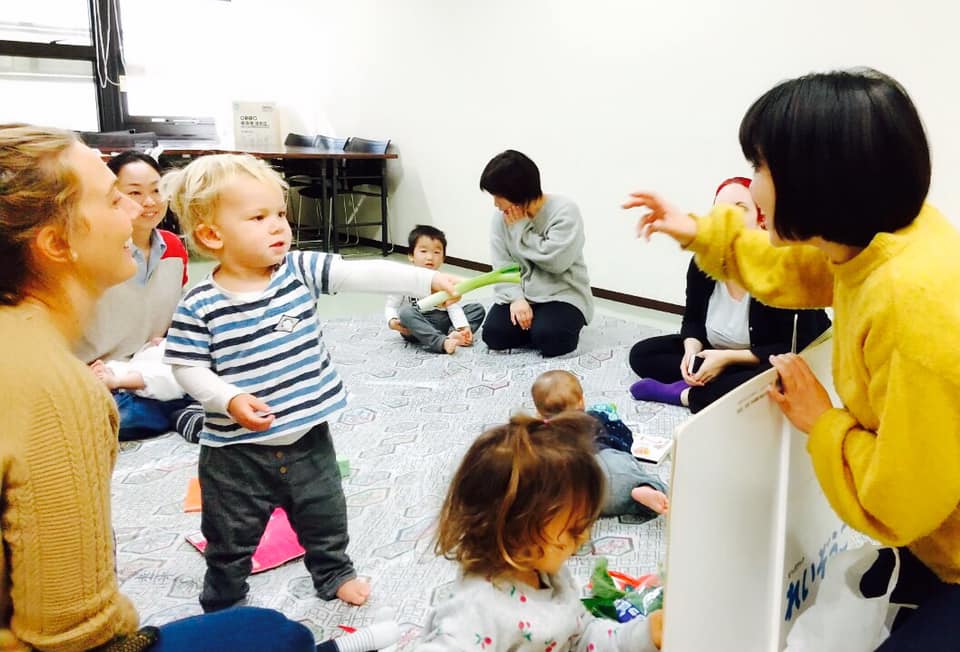 Now there are many kids & parents from all over the world (Brazil, China, India, Pakistan, Mongol…etc) enjoy the class. Japanese kids & parents are also welcome.
Let's enjoy many countries cultures with your kids!