On July 17th, "Let's go to the fire station! " was conducted!
The first multicultural child-rearing salon sponsored by Aichi Prefecture was held at the Toyota City North Fire Department!
First of all, we enjoyed playing and learning!
Parents and children with various nationalities from Brazil, Argentina, Indonesia, Vietnam, England, Philippines, Japan, etc. gathered and enjoyed playing and learning!
Children(with their parents' support) created a firefighter's helmet by paper and a stick of a water discharge hose, colored it, and decorated it with stickers♪
And wore these firefighter items, watched picture-story shows, and danced together to the song of the fire engine.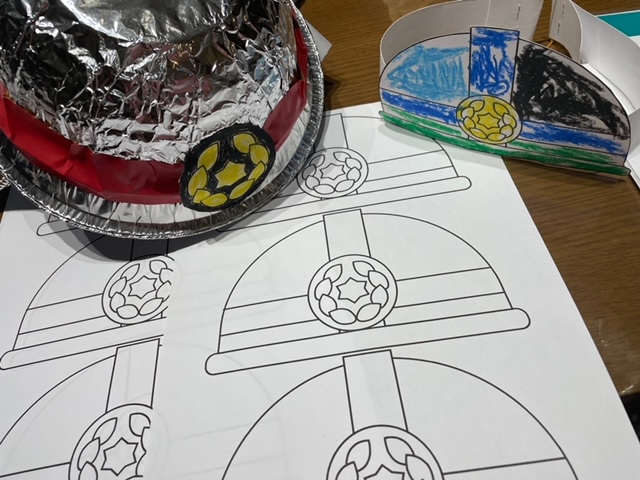 A firefighter talked about first aid.
119 Report training (* pre-adjusted by the fire department), heart massage with training dolls, and practical training on how to use AED.
Learned important tips of the heart massage and AED usage for small children, and everyone was practicing seriously.
In addition, the firefighter taught us many important things to protect children in case of accidental ingestion, clogging of the throat, bleeding etc. and precautions in the pool.
Participants also actively asked questions, such as "What should I be careful about in the case of children?"
And "What does blood mean in Japanese?" and learned an important Japanese word.
Also, people from countries where AEDs are not yet widespread was surprised , "There is such a great thing! I'm glad I actually saw and touched it!".
Thank you to everyone!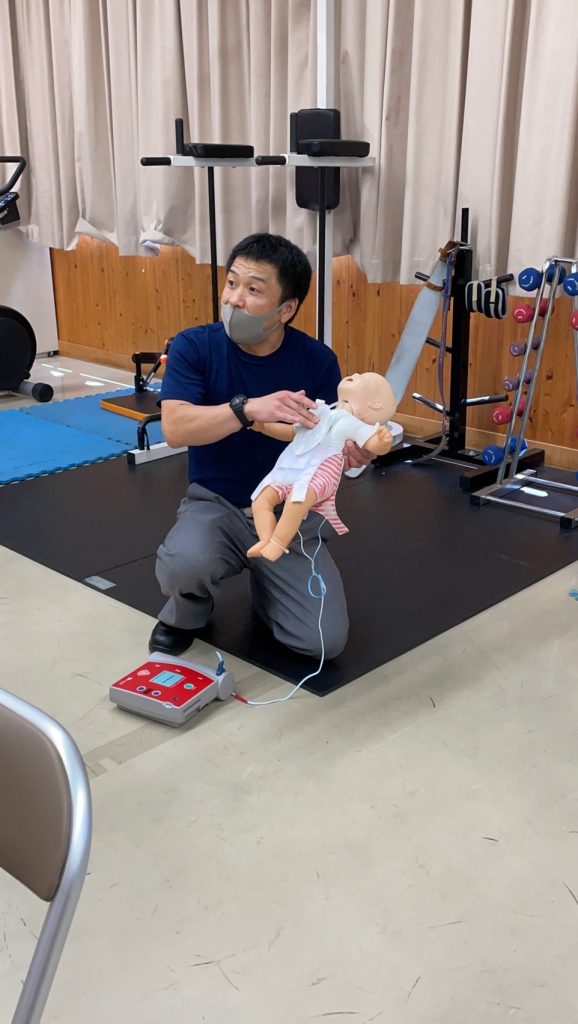 At the end, everyone was very excited to see the real fire engine and ambulance!
Thank you to everyone who participated and to the Toyota Kita Fire Department for their cooperation!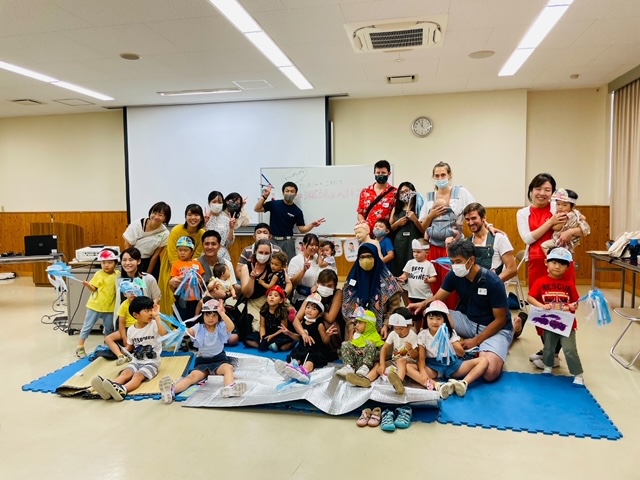 Information of the next event;
The second multicultural child-rearing salon sponsored by Aichi Prefecture
Next event will be held on zoom-online.
21st of Aug. (Saturday)10:00-11:00 @zoom
Theme is "Let's play with a nursely teacher!".

Enjoy picture books, handcrafts and playing with a nursely teacher!
Application form
→https://forms.gle/oootNizMcaGVPsc99
We will inform you the zoom URL after confirming your contact.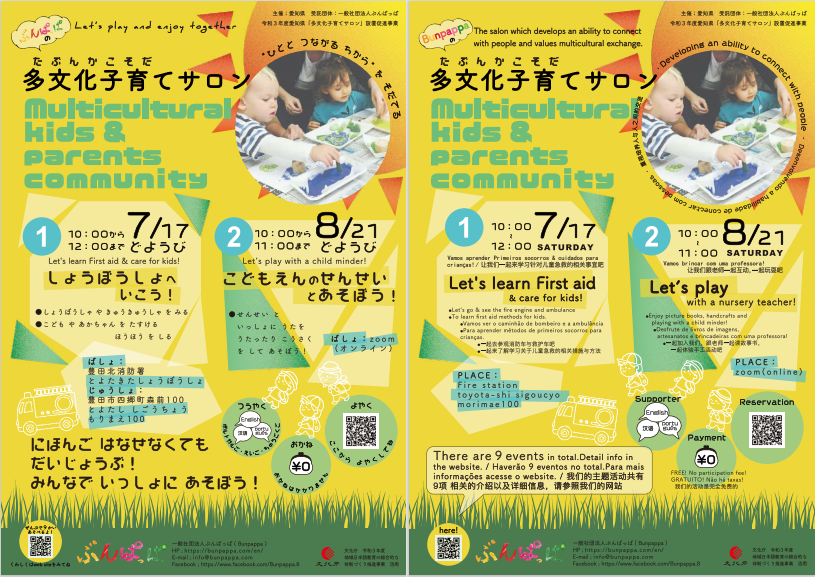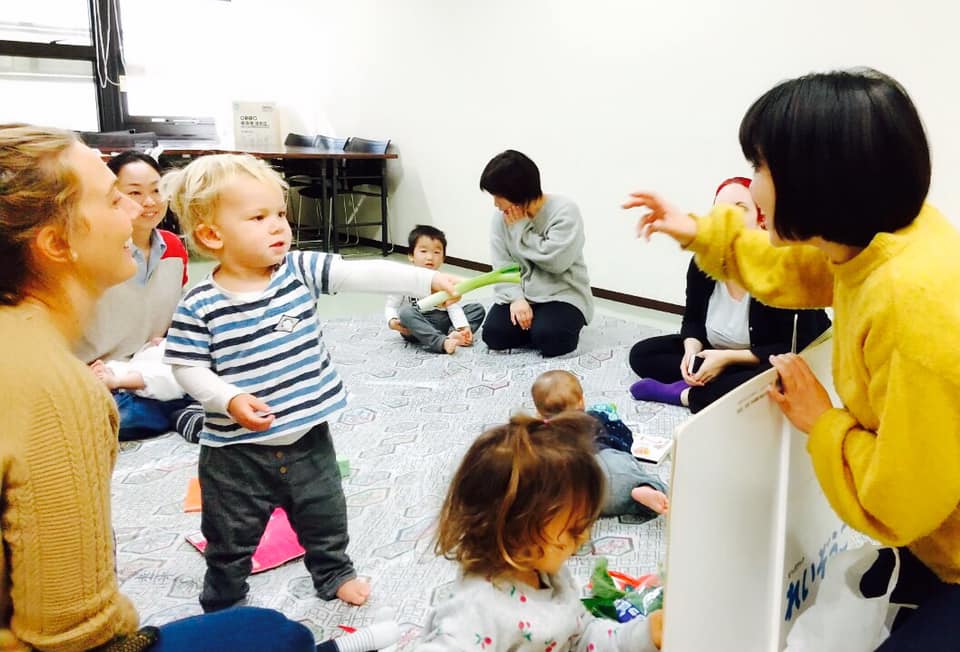 Now there are many kids & parents from all over the world (Brazil, China, India, Pakistan, Mongol…etc) enjoy the class. Japanese kids & parents are also welcome.
Let's enjoy many countries cultures with your kids!