Entrusted as an Aichi Prefecture's multicultural child-rearing salon (for Reiwa 3rd year)
 Bunpappa has been entrusted as an Aichi Prefecture's "multicultural child-rearing salon" which aims to provide opportunities to connect parents and children living around Toyota city area of Aichi prefecture, regardless of their nationalities (both from overseas and from Japan together).
(Public release from Aichi prefecture's website
;https://www.pref.aichi.jp/soshiki/tabunka/2021takosalon.html)
 Through the "fun and informative" events, we will do our best to deepen mutual understanding of the culture of each participant. From July 2021 to February 2022, we have various projects in Toyota city or zoom about once a month.
Please feel free to join us!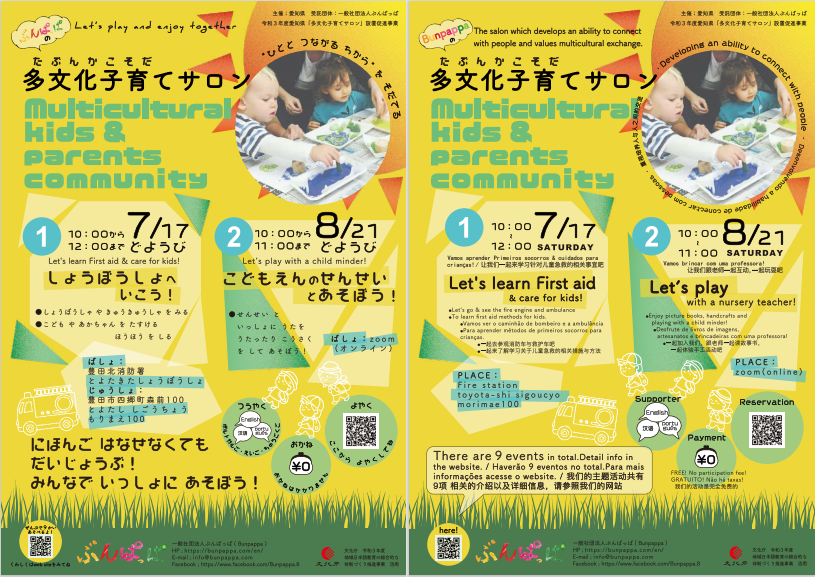 Event information will be posted on Facebook, HP, Instaglam, etc. from time to time. Please check it out!
Facebook:https://www.facebook.com/Bunpappa.8/
HP:https://bunpappa.com/
Instagram:https://instagram.com/bunpappa?utm_medium=copy_link
 In addition, the free zoom online class currently being held will also be held as well. We will inform the detail information in our Facebook, HP, and Instagram. So, if you have difficulty attending the real events around Toyota city, please join our online classes and events.
We are looking forward to having a good time with you at events and zoom classes in the future.
June 28th, 2021
Bunpappa Association
 info@bunpappa.com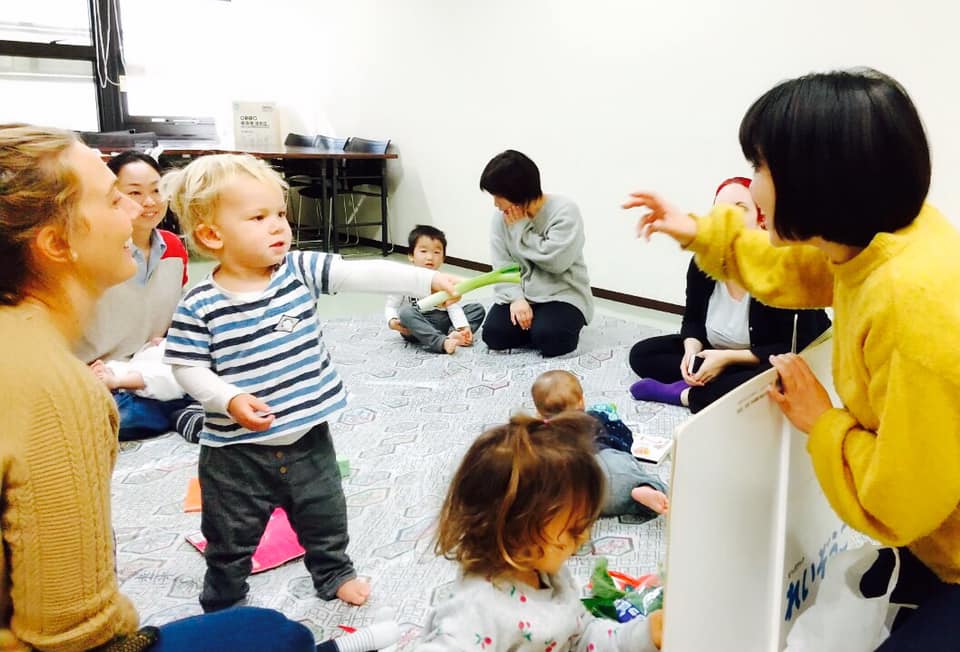 Now there are many kids & parents from all over the world (Brazil, China, India, Pakistan, Mongol…etc) enjoy the class. Japanese kids & parents are also welcome.
Let's enjoy many countries cultures with your kids!