Information about our first event of multicultural child-rearing salon.
Let's go to the Fire station together on 17th July!
We hope you enjoy this with your kids!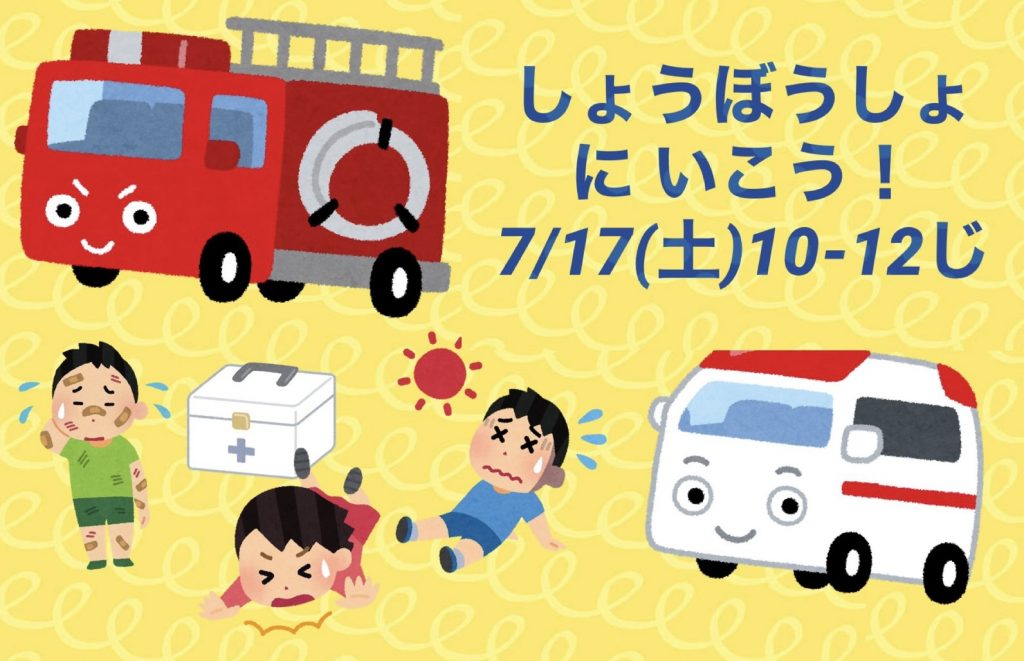 Let's go to the
Fire station

together!
We can take pictures with the fire engines!

Also, we will have First aid & care lessons from firefighters!
We can ask special cases cared for kids,
such as how to use AED for kids,
first action in case of accidental ingestion,
heatstroke, bleeding injuries etc…
Theme
<にほんご>
しょうぼうしゃ や きゅうきゅうしゃ を みにいこう!
こども や あかちゃん を たすける ほうほう まなぼう!
英語とポルトガル語と中国語のサポートがいます。
<English>
Let's go & see the fire engine and ambulance!
Let's learn First aid & care for kids!
We have Portuguese, Chinese and English supporters.
<Português>
Vamos ver o caminhão de bombeiro e a ambulância!
Vamos aprender métodos de primeiros socorros para crianças!
Temos intérpretes em Português, Chinês e Inglês.
<中文>
一起去参观消防车与救护车吧!
让我们一起来学习针对儿童急救的相关事宜吧!
我们会提供相关的葡萄牙语,英语以及汉语的翻译服务.
Details
日時;2021年7月17日土曜日 10:00 〜12:00
   7/17/2021 Saturday 10:00-12:00
場所;豊田市消防本部 北消防署
   豊田市四郷町森前100
   Toyota North Fire Station
   Toyota-shi, Shigo cho, Morimae 100
   ※愛知環状線 四郷駅からすぐ/ Almost in front of Shigo station of Aichi Kanjo train.
   ※駐車場あり/Parking available
   https://goo.gl/maps/YmMfrT2VZypdwM6w7
参加費;無料!
    FREE! No participation fee!/
    Sem taxa de inscrição/无参加费
申込み/Application/Aplicativo/应用;
https://forms.gle/gnUpiUuhSfjdVgtPA
About us
人と繋がる力を育てる、多文化交流を大切にしたサロンです。
日本語が話せなくても大丈夫!みんなで一緒に遊ぼう!
<English>
The salon develops an ability to connect with people & values multicultural exchange.
Don't worry about your Japanese skill at all! Lets have fun together!
<Português>
O salão desenvolve habilidades de conectar com pessoas & valores de intercâmbio multicultural.
Não se preocupe com seu nível de Japonês! Vamos nos divertir juntos!
<中文>
这是一个重视培养人与人之间的交流,并且重视多文化交流的沙龙组织.
如果你不擅长日语也没关系,我们也可以一起快乐的度过美好的时光!
主催
愛知県
文化庁 令和3年度 地域日本語教育の総合的な体制づくり推進事業活用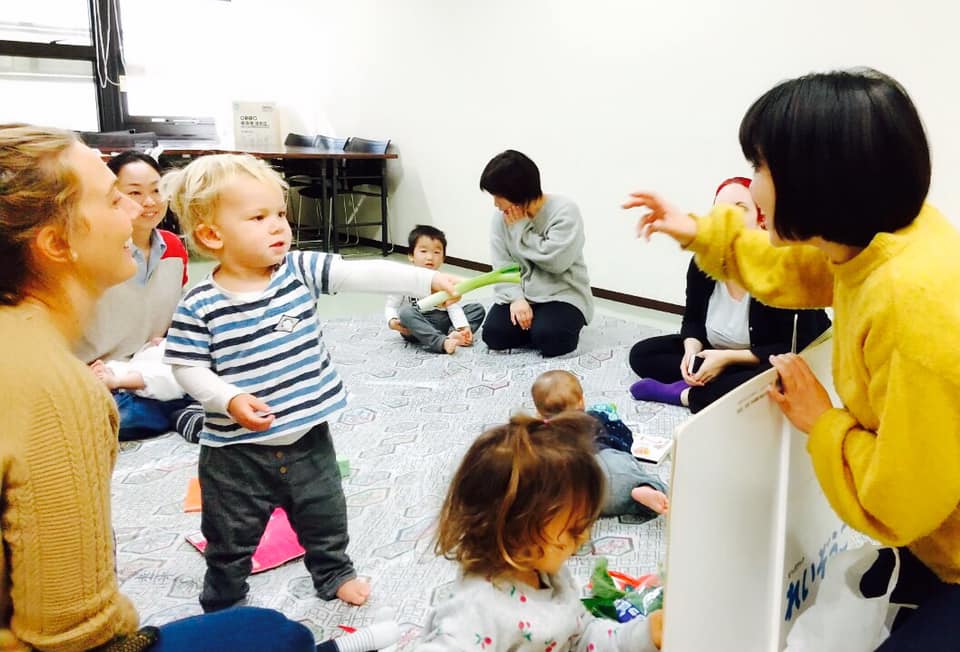 Now there are many kids & parents from all over the world (Brazil, China, India, Pakistan, Mongol…etc) enjoy the class. Japanese kids & parents are also welcome.
Let's enjoy many countries cultures with your kids!