October Online Lesson Theme "Size"
Theme "Size"(Big/Small, Long/Short)
Enjoyed Halloween dance as a big monster and a small monster!
A giraffe's neck is long, but my neck is short. We found many long/short things together.
We held a Halloween party!
Created a pumpkin stick by color paper and danced with it.
Also, went outside to find acorns. Had fun time together!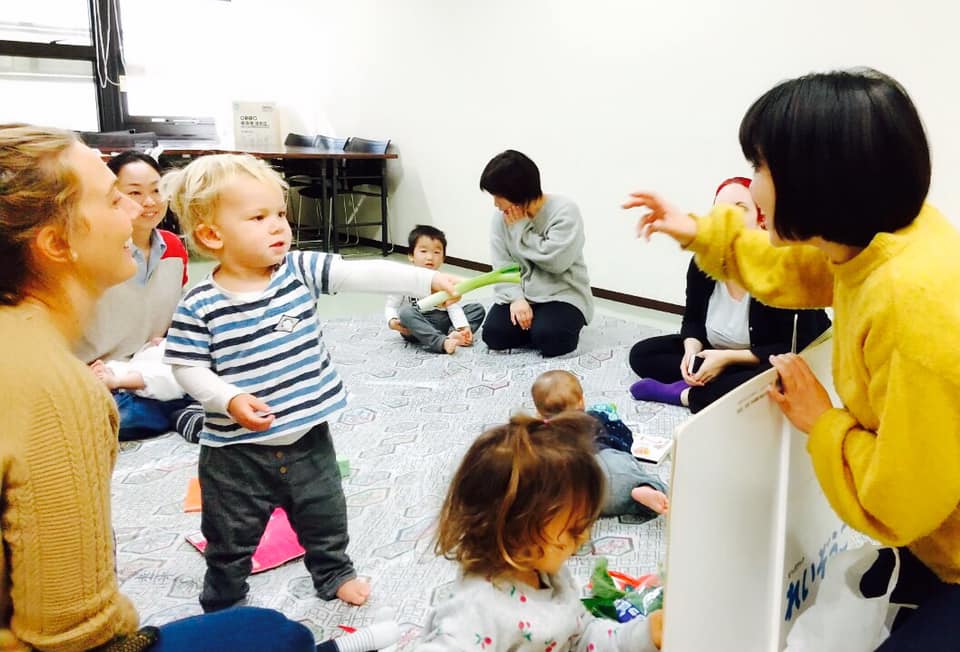 Now there are many kids & parents from all over the world (Brazil, China, India, Pakistan, Mongol…etc) enjoy the class. Japanese kids & parents are also welcome.
Let's enjoy many countries cultures with your kids!