September Online Lesson Theme "Shape"
Theme "Shape"
Read picture books, found shapes(circle, triangle, and square) from pictures, and played creating many shapes by hands!
Filled with many ideas and everyone had fun time!
Also, created paper stars and sang a song "Twinkle twinkle little star" in Japanese, and created a triangle rice ball by paper!
Had really good time with playing with shapes!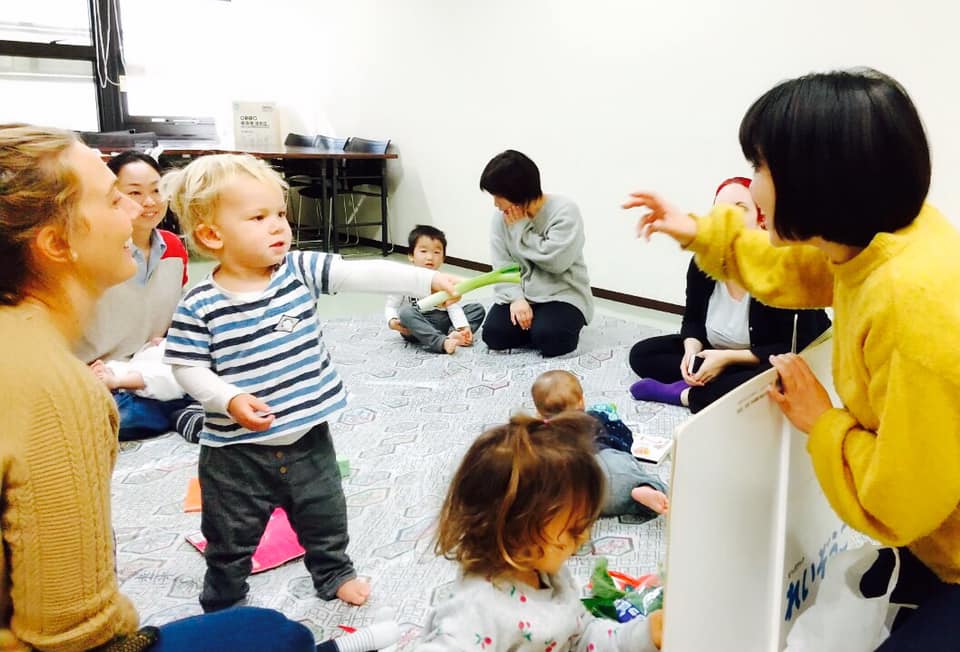 Now there are many kids & parents from all over the world (Brazil, China, India, Pakistan, Mongol…etc) enjoy the class. Japanese kids & parents are also welcome.
Let's enjoy many countries cultures with your kids!