November Online Class Theme: Autumn
Theme: Autumn
Let's enjoy the Japanese autumn!
What kind of bugs are there?What colors will it be overflowing with?Is there any food that you can eat?
We read picture books and did a lot of crafts.Did you feel the Japanese autumn?Red, yellow, green. It was full of beautiful colors, wasn't it?
I love fall!What about you?
The theme for December is "Christmas!"
Let's play together ♡♡♡♡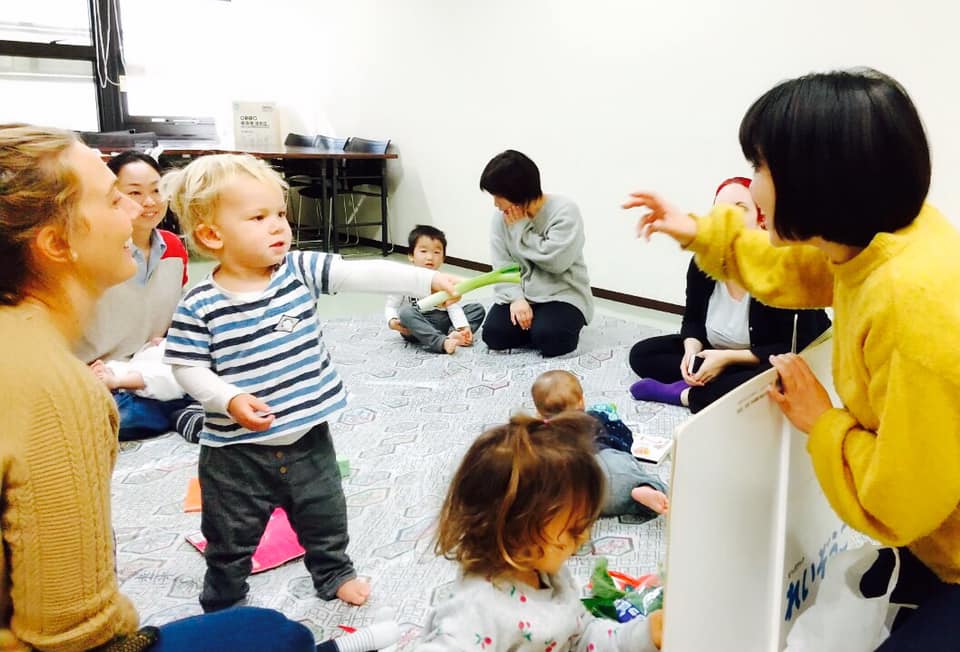 Now there are many kids & parents from all over the world (Brazil, China, India, Pakistan, Mongol…etc) enjoy the class. Japanese kids & parents are also welcome.
Let's enjoy many countries cultures with your kids!