August 24 "Let's visit the kodomoen" event was held.
We held our 4th multicultural child care salon event, "Let's visit the Kodomoen," hosted by Toyota city on August 24!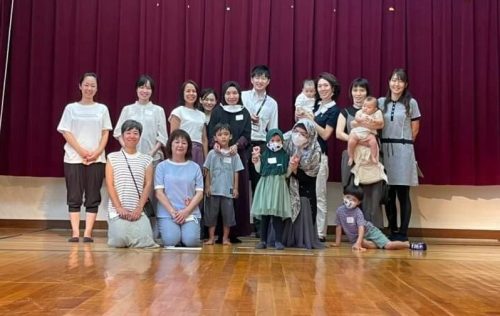 We visited Ibo Kodomoen in Toyota City.♪
We visited a facility called "Ibo Kodomoen," located near Homi Station in Toyota City.This Kodomoen has a large school building and a spacious yard. Inside the place, there is the Ibo Child Raising Support Center, which is always bustling with children.
The event was held from 10:30-11:30. In addition to Japanese, parents and children with roots in China and Indonesia participated. We also had interpreters who spoke Vietnamese and Spanish (as well as Portuguese and English), so We were able to meet people from many different countries.
Meet the kids at Kodomoen!
At the beginning of the event, everyone sang songs and did baby touch care with parents and children. After that, we were introduced to the principal and the teachers of the Child Rearing Support Center. Then we had a tour of Kodomoen!
The time we visited was just free time for the children.

Some Children playing in the classroom.
Some Children playing pirates in the large space.
Some Children returning to the classroom after playing pool.
Everyone really seemed to be having a great time, and they were full of energy!

The principal also made a special effort to show us the school's restroom and pool facilities. We were impressed by the very clean restrooms and the very fine pool.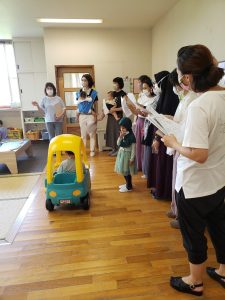 Lastly, a tour of the "Child Rearing Support Center

What a place! You can play here for free and without reservation.

Everyone looked at us with sparkling eyes when we talked about that.
Let's ask the principal!
And last but not least, a question-and-answer session with the teacher!
Q:We do not speak Japanese. But is it OK??
the principal:Sure, no problem.!!
I make fingerprint cards and communicate with the child.
Your teacher will devise a way.!

Q:Do you support for us to Halal meals??
the principal:We will support you as much as possible. We'll figure it out together.
If they cannot handle it, they may be asked to bring your own lunch. Anyway, please ask your preschool teacher once.
How was it??
We hope that this event will eliminate any doubts or fears you may have about entering a preschool in the future. We hope everyone will be able to enjoy attending Kodomoen from April.

Next event is Saturday, September 17, from 1:30 p.m.

The next event will be held on September 17 (Saturday).
You can think about the language of everyone with overseas roots and chat with them!!

Click here to apply.↓
https://forms.gle/cXy5pKuquxAu7kaf6
We look forward to receiving applications from many of you.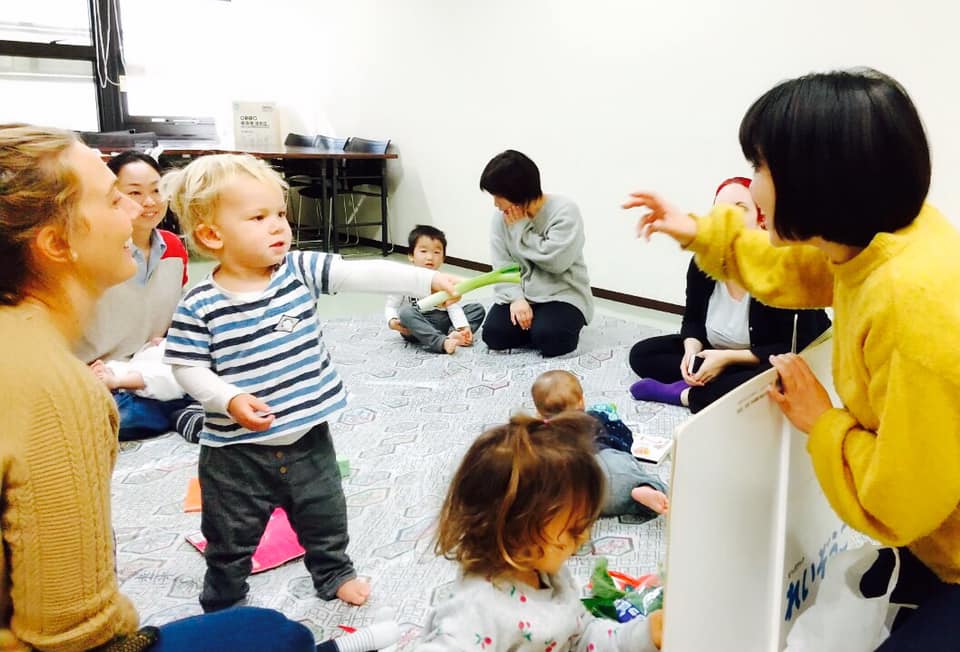 Now there are many kids & parents from all over the world (Brazil, China, India, Pakistan, Mongol…etc) enjoy the class. Japanese kids & parents are also welcome.
Let's enjoy many countries cultures with your kids!