August Online Lesson Theme "Summer"
Theme "Summer"
This summer was a bit rainy, wasn't it?
So there were many times when it felt cooler than usual.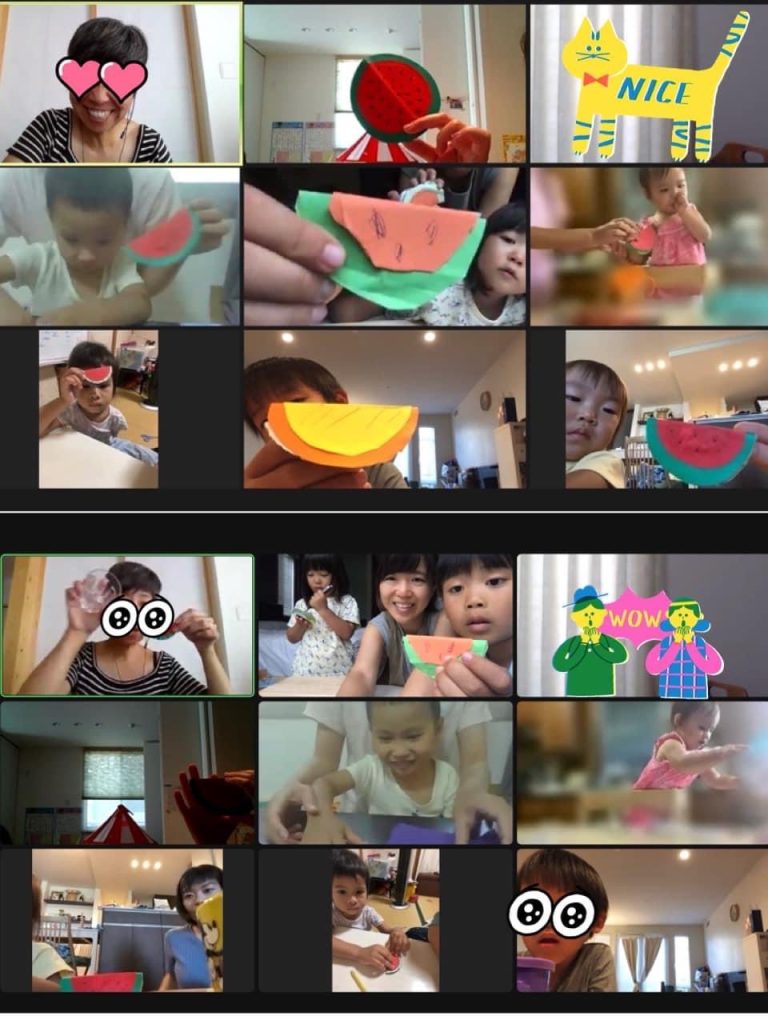 We did a lot of crafts in August!
We made watermelon, ice cream, and crabs.
Did you have a lot of fun with what you made?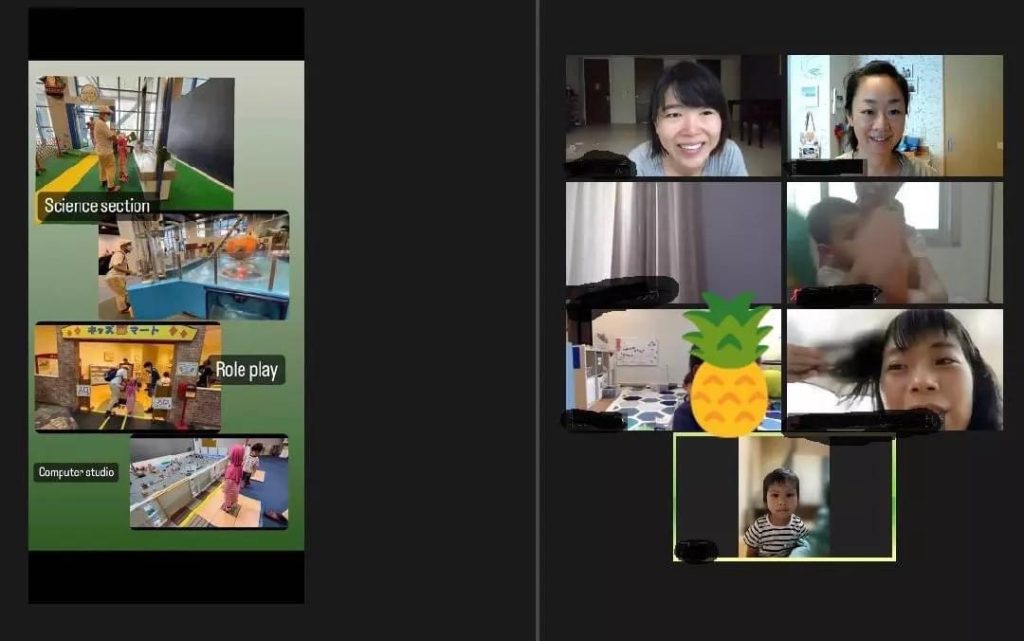 We asked some of our regular friends to share their summer vacation memories with us, using pictures!
It looks like they went to a very fun place to play.
Her child said, "It was fun! I don't want to go home!" and cry 💦.
There were a lot of people who didn't know about this place, so we got to learn about the best places.
This kind of exchange of information is one of the strengths of the class.
We will also have zoom classes in September!
The theme is "Family".
What kind of picture books will we read? What kind of crafts will we do?
We are looking forward to it!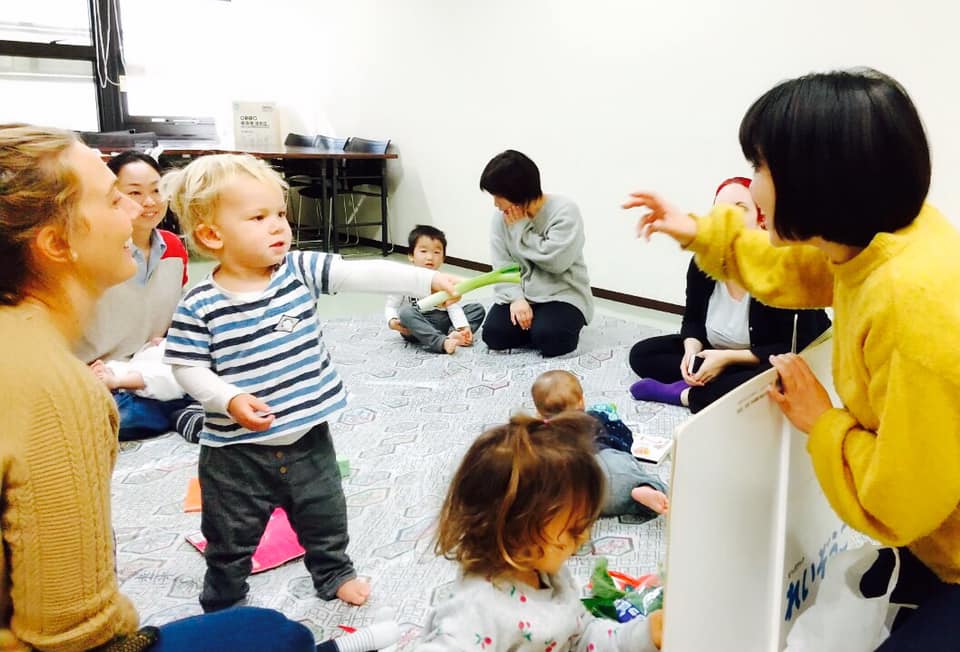 Now there are many kids & parents from all over the world (Brazil, China, India, Pakistan, Mongol…etc) enjoy the class. Japanese kids & parents are also welcome.
Let's enjoy many countries cultures with your kids!