8/21 "Play with the teachers of a nursery school" event was held!
Bunpappa's multicultural child-rearing salon sponsored by Aichi Prefecture, the second event was held online !!
Let's play with the teachers of a nursery school!!
Started with a hand play song which is customary in Bunpappa!
And the teachers at Terabe nursery school taught and leaded various fun play!
Children enjoyed a lot!!
Kids and parents who have roots in Brazil, China, Vietnam, Indonesia, Taiwan, Paraguay, Japan, etc. played together!
Everyone was very excited across countries, beyond the online screens!
We felt a lot of fun atmosphere of the nursery school and the teacher ♪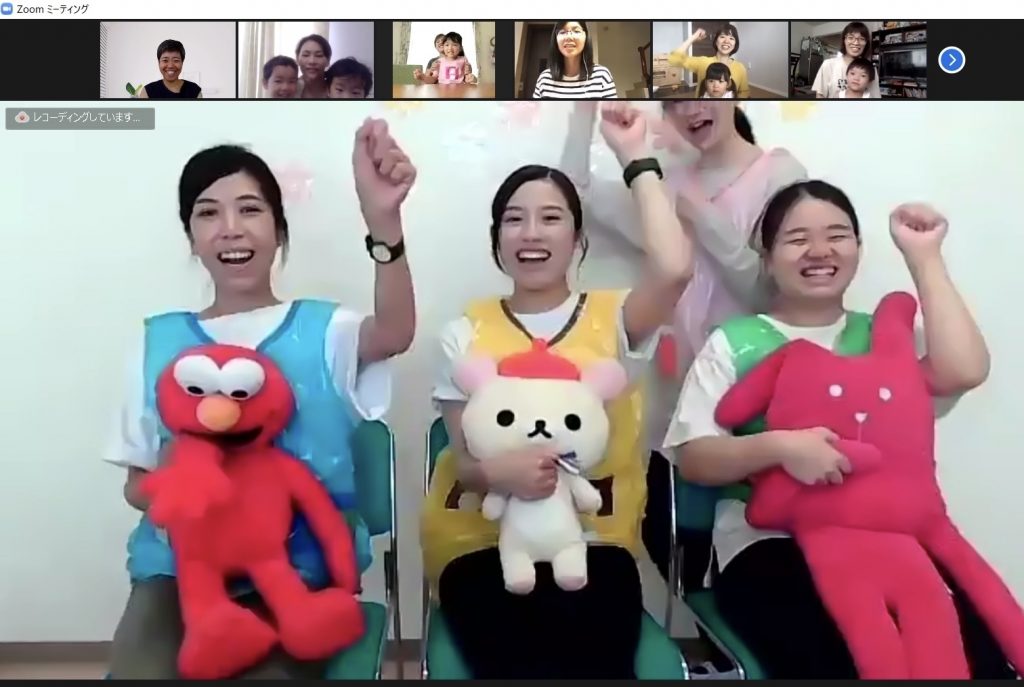 Let's know the life of nursery school and kindergarten!
In addition to the play time, to know what the nursery schools and kindergarten in Japan are like, moms introduced "my child's school life" with their pictures.
We heard a lot of fun things, difficulties, and many real experiences and impressions.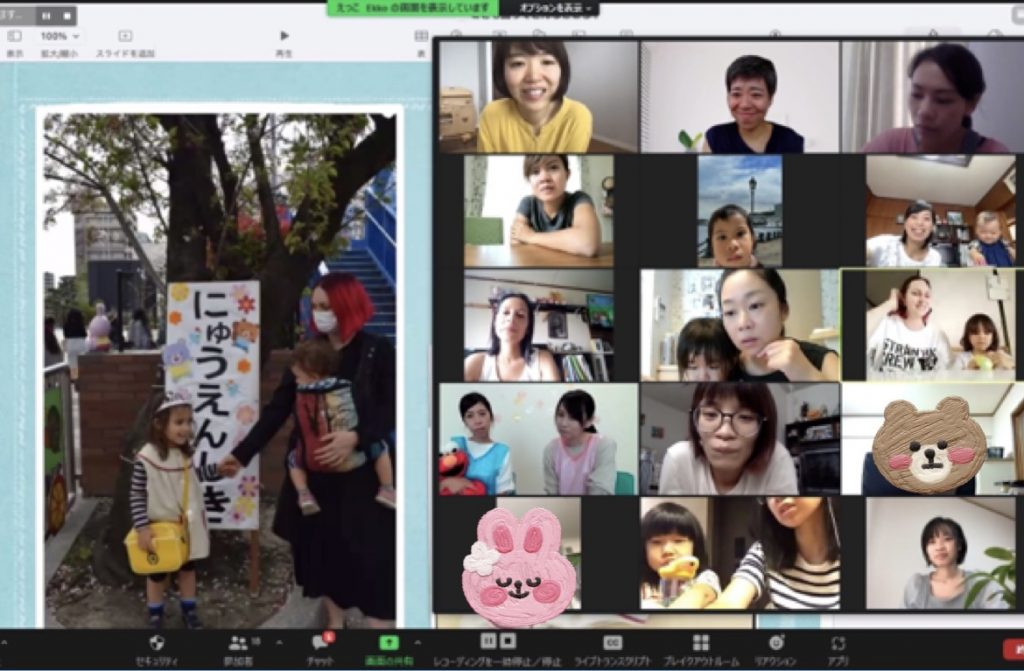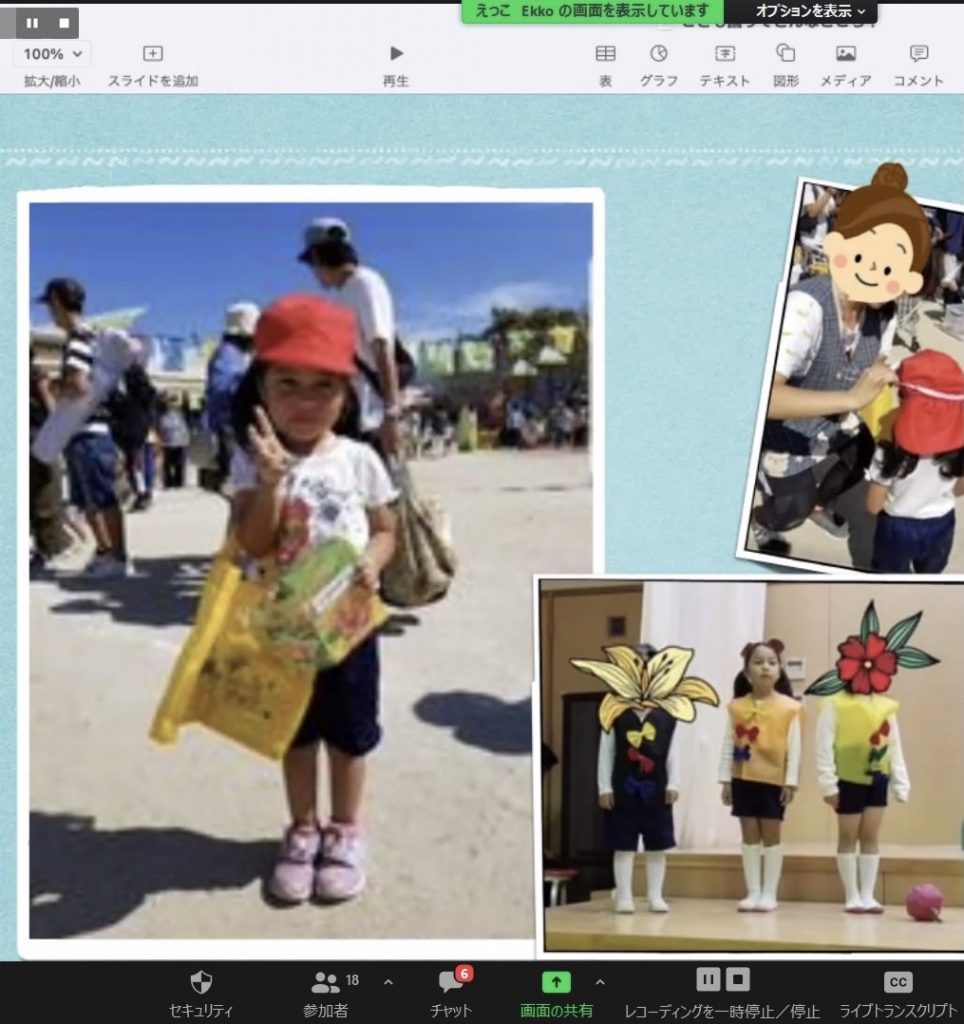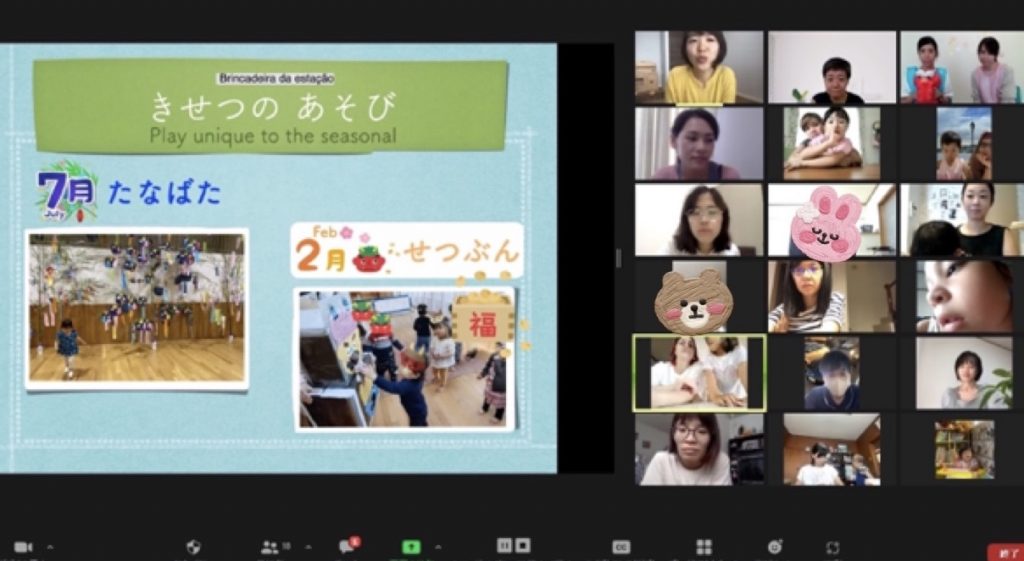 Questions to the teachers!
In fact, there are many uncertainties before entering a nursery school or kindergarten.
"My kid doesn't eat vegetables at all. What would you do in the class for that case?"
"What is the difference between a kindergarten and a nursery school?"
"My kid can't poop in the bathroom. What should I do?"
etc.
Regardless of the countries, mothers have the same or similar worries.
The teachers answered one by one fully with concrete examples.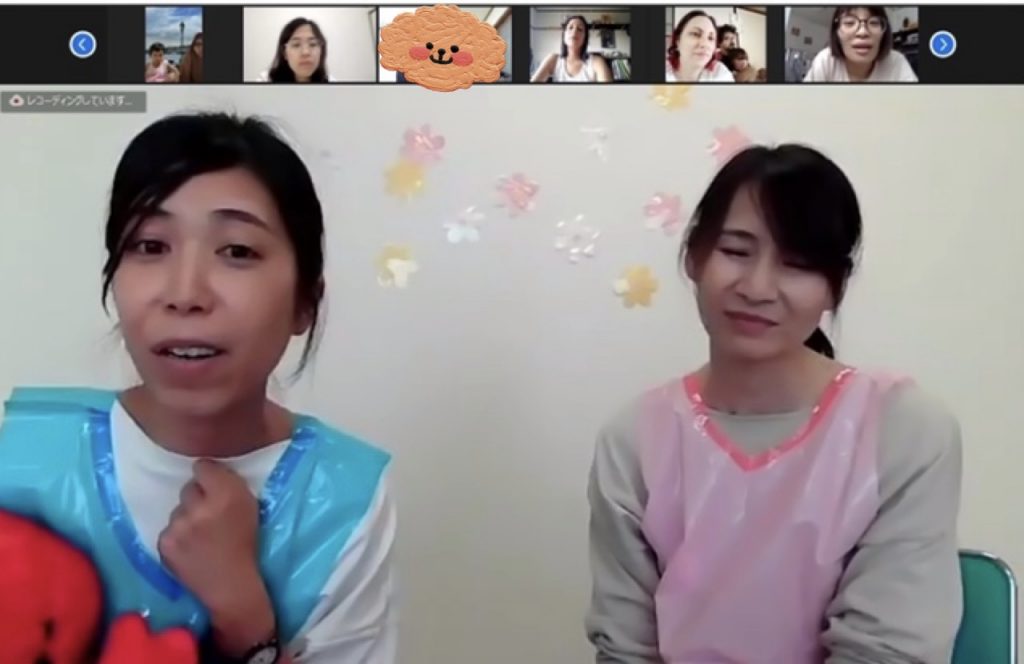 Participants said, "I'm planning to let my kid enter a kindergarten from the next year. I had a lot of anxieties, but I was relieved to be able to ask the teacher directly."At the end, we did a rock-paper-scissors game which is customary in Bunpappa, and said goodbye.
Thank you to everyone at Terabe nursery school, Toyota City Hall Childcare Division, and International Town Development Promotion Division for their cooperation!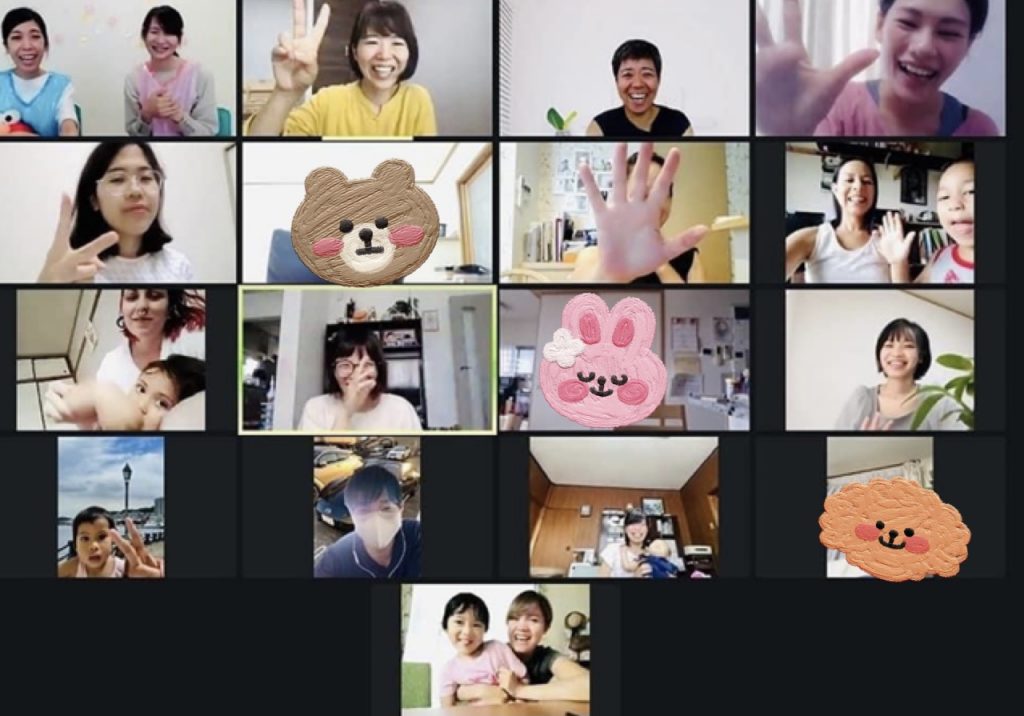 Next Event Announcement
The 3rd Aichi Prefecture-sponsored Bunpappa Multicultural Parenting Salon is
"What should I do about earthquakes and disasters? Let's learn disaster prevention with children together "
Date and time: Saturday, October 16th 10: 00-12: 00
Place: Aizuma Exchange Center
Participation fee: Free
Click here to apply
→ https://forms.gle/oootNizMcaGVPsc99
Please feel free to join us ♪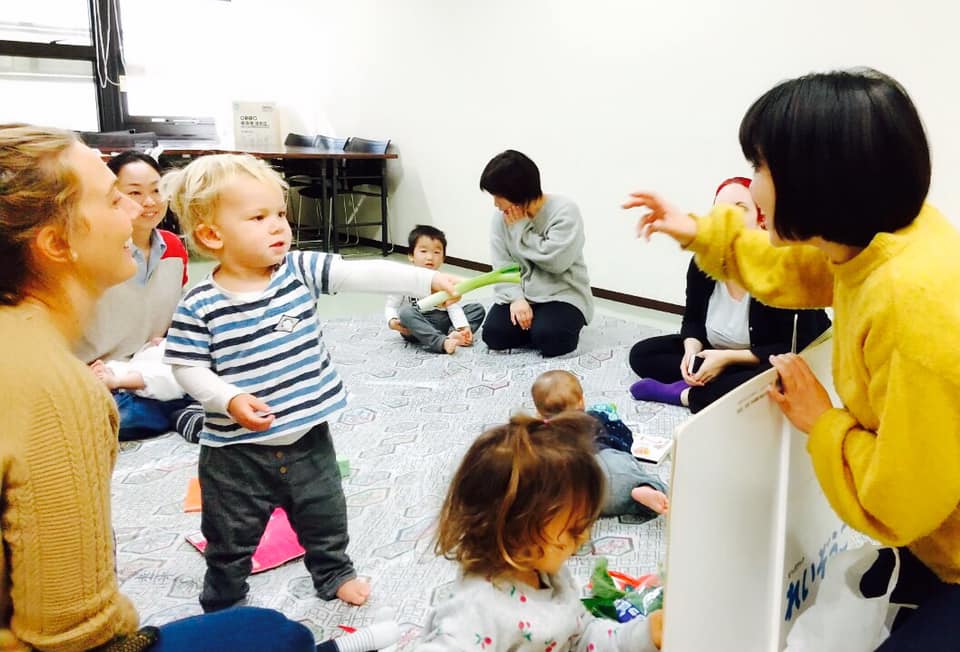 Now there are many kids & parents from all over the world (Brazil, China, India, Pakistan, Mongol…etc) enjoy the class. Japanese kids & parents are also welcome.
Let's enjoy many countries cultures with your kids!