June 18th, "Let's play with the teachers at the Kodomoen!"
The first session of the "Multicultural Child Raising Salon" hosted by Toyota City in 2022 was "Let's Play with Teachers at the Kodomoen!
We had a lot of fun playing with teachers from Terabe Kodomoen in Toyota City.
Green, round vegetables. What is it?
"Cabbage!"
After the children answered with smiling, we started playing with their hands.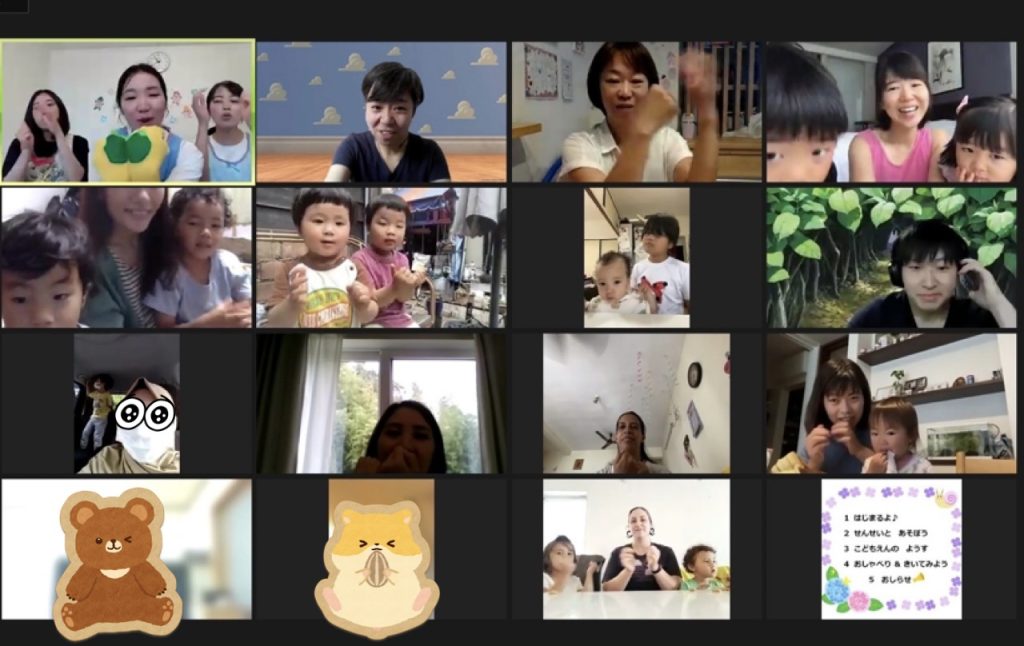 Will they play like this when they enter the Kodomoen?
Next, we introduced, "What kind of place is Kodomoen" ?
Senior mothers also told us about their experiences at the school.
Then it was time to chat in small groups.
Do you feel a little better if you just have someone to listen to your concerns about childcare and preschool life?
The teacher at the Kodomoen also gave us some specific advice.
For example, "I feel that my child's language development is slow. Is he confused because he speaks two languages at home? How do you treat such children at the Kodomoen?" This is a question.
"It is still a difficult time for everyone to express themselves in words. In such a case, We will use words that are short, easy to understand, and easy to imitate to express the child's feelings on his/her behalf." like "Give it to me." and " Cuddles!"
Choose words that are easy to imitate and repeat them on their behalf.
I wanted to keep this in mind both in my own child-rearing and in Bunpappa's activities.
Bunpappa's multicultural child-rearing salons are still going on.
Feel free to join us!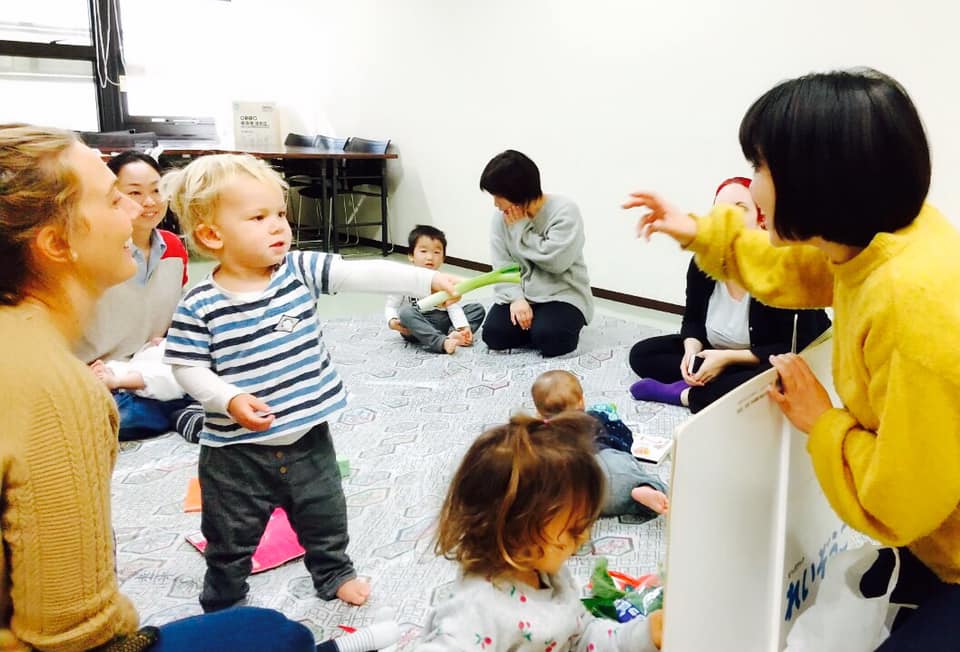 Now there are many kids & parents from all over the world (Brazil, China, India, Pakistan, Mongol…etc) enjoy the class. Japanese kids & parents are also welcome.
Let's enjoy many countries cultures with your kids!