The special event "Let's play in the Library " was held on December 7th!
A multicultural child-rearing salon event sponsored by Aichi Prefecture was held by Bunpappa.
The 5th time was held online including the library virtual tour of Bunpappa original video!
It was a very cold day, but even if baby was still small or had a cold, we were able to participate from a warm house with peace of mind.
Do you know the library?
The start signal is the usual song, ♪ Let's start, Let's start ♪. After a brief self-introduction by everyone, a picture book [Gyu Gyu Gyu] for parents and children to enjoy skinship.
("Gyu" is a Japanese sound of hugging close and tight)
Mom and baby hug close♪
Dad comes and hug together too♪
The online screen is filled with everyone's smiles.
Everyone who came to Bumpappa's online event for the first time seems to have relaxed by the play with the picture book.Sometimes it is difficult to play outside or play with friends, in these cases, picture books are very helpful for parents and children to spend fun time.
The library has many such picture books!
Surprisingly, there are many moms who have never used the library in Japan, so let's take a look at the library where parents and children can play, learn, and enjoy!
We watched a virtual tour of the Toyota City Central Library, which has a large collection of books in foreign languages and is well equipped.
The navigators were Koa-chan and Ai-chan. While answering the quizzes, we saw the inside of the library.Is there a picture book in your language?
If you can't find it, please don't hesitate to ask the library staff to help you.
The library staffs know many information about books and very kind to help you to find the books matching to your needs and wants!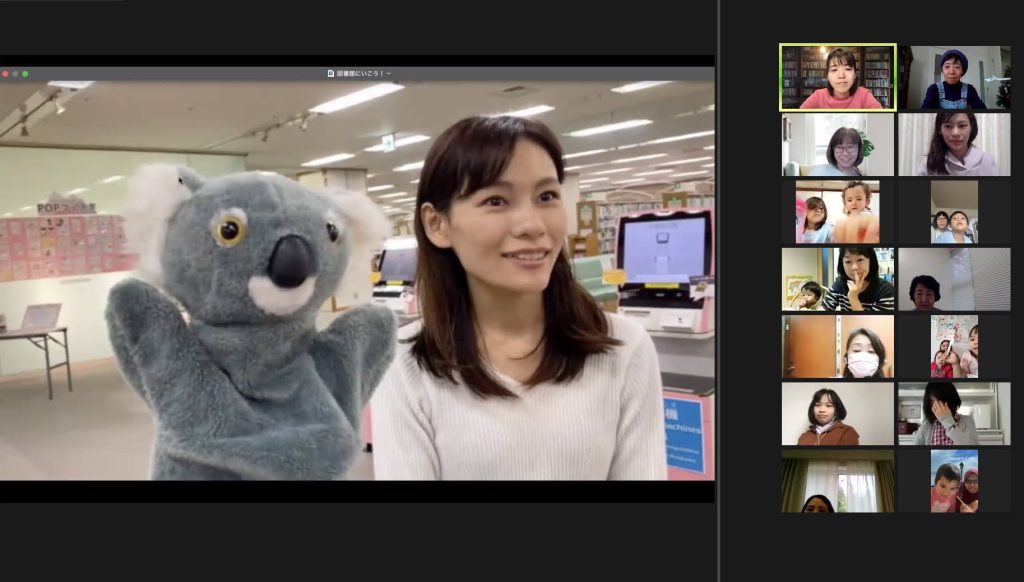 Let's create your own picture book!
A craft making play was to make your own picture book with one sheet of paper.
It's very easy, and if you're a kindergarten child, you may be able to make it by yourself.
What kind of story would you like?
What about the pictures and colors?
We hope everyone enjoyed the creation time!
With the help of mom, many wonderful picture books were created, such as about Christmas, animals, and leaves etc.!
Please try to make your own original picture books again!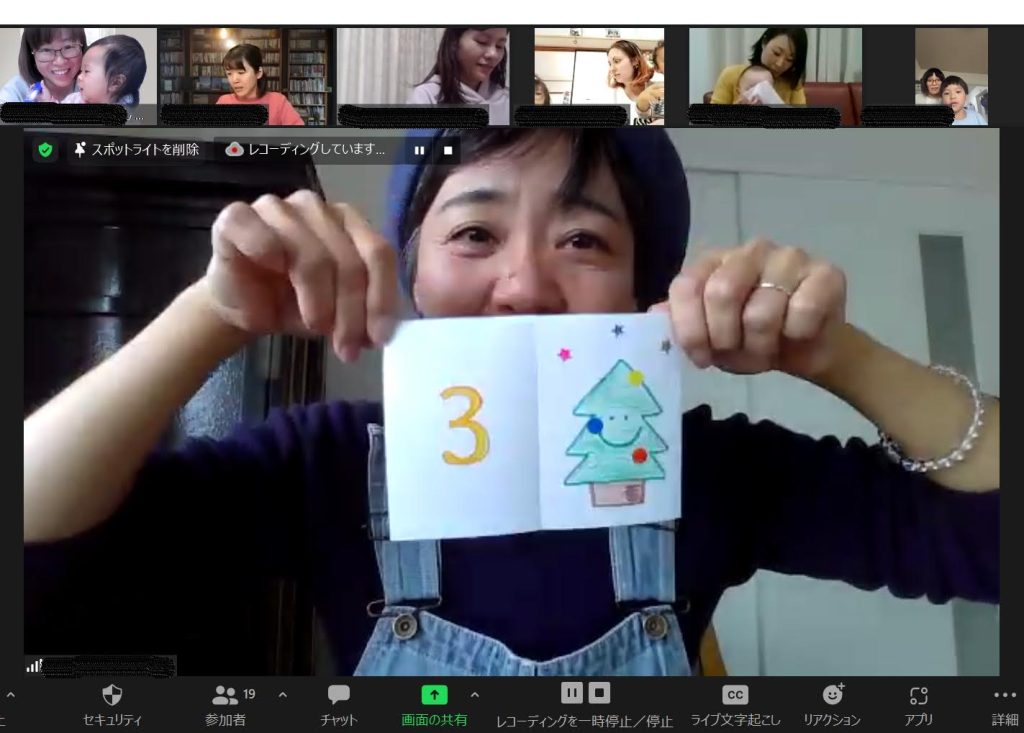 English storytelling & chatting time ♪
The picture book "The Very Hungry Caterpillar" is one of the most read picture books in the world.
At the Toyota City Central Library, there are various languages versions such as Portuguese, Chinese, and Spanish as well as Japanese and English…
This time, a mom from China read the book in beautiful English.
How did it sound to the children?
Did you find the sounds and rhythms of unfamiliar words interesting?The last is a chat time for moms.
For moms who are raising children who can't take their time, we hope the casual chat in a small group of about 4 people to be a little breathtaking.
We hope everyone enjoyed the multicultural exchange while relaxing through the picture books and the casual chatting time.
When it gets warm, we all want to go to the real library together!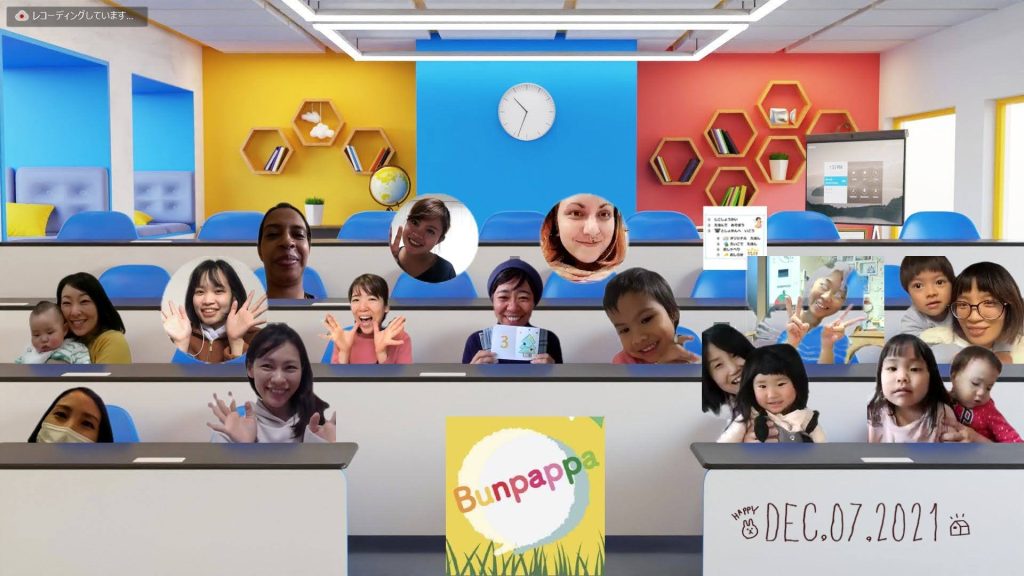 Thank you to everyone at Toyota City Library for their cooperation.
The next special event is December 18th(Sat) 10:00- by zoom online.
The next special event is December 18th(Sat) 10:00- by zoom online.
"Craft making of the season"
Let's make and enjoy together!
→https://forms.gle/vC29TcyRHQ8B4efL6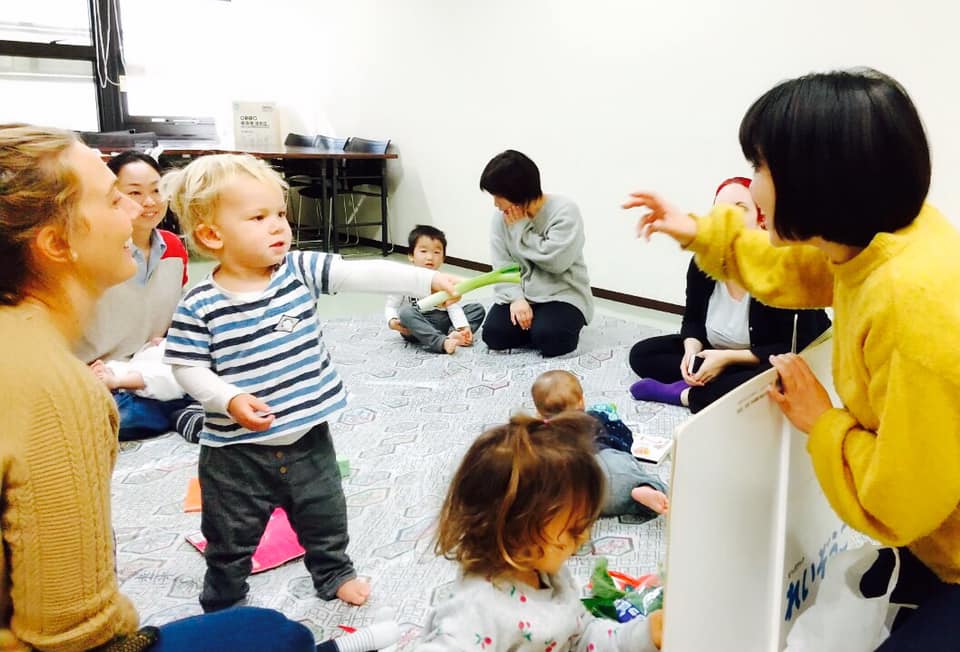 現在は、ブラジル、中国、パキスタン、インド、モンゴルetc…様々な国籍を持つ親子が参加してくれています。
日本人親子も大歓迎。一緒に楽しく多文化子育てしましょう!